Popular Nollywood actress, Chizy Alichi, has admitted that while receiving flowers is sweet and romantic, she would choose a cash gift over a flower bouquet.
This came after the thespian's husband surprised her with a bouquet of flowers at work.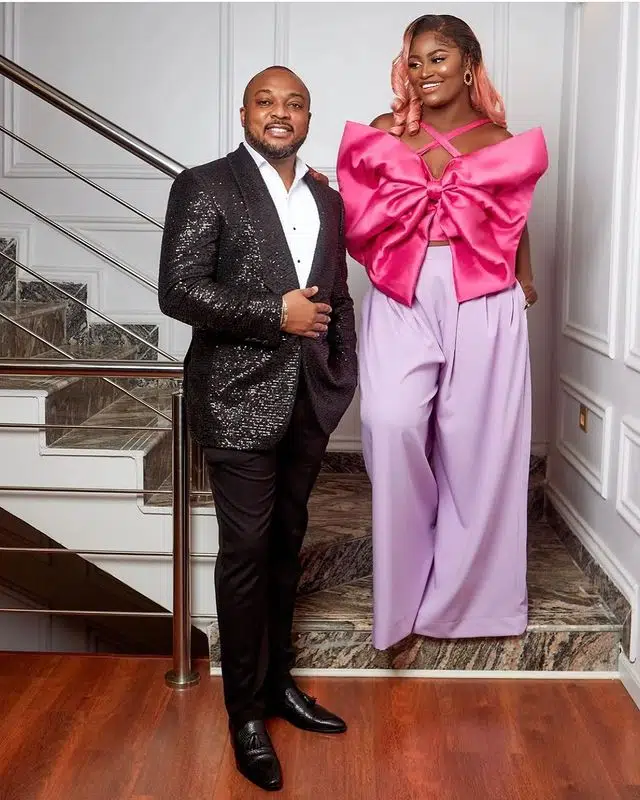 Chizzy, in a video she shared on social media recounting the romantic gesture from her spouse, said he had sent her the flowers at work.
She held the lovely arrangement of flowers and raved over her husband's thoughtfulness. She thanked him, but quickly added that she would have preferred it if he had sent her money instead.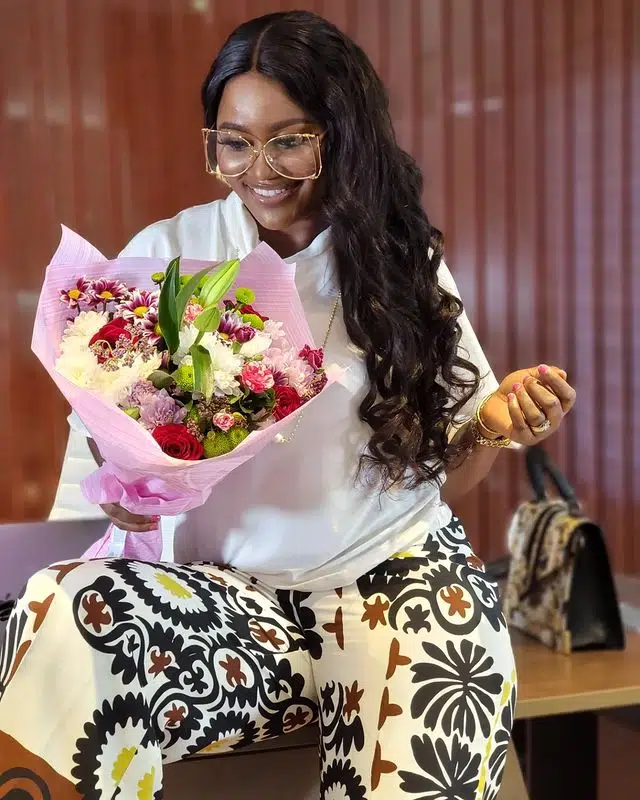 "So my husband sent me flowers, thank you so much baby, though I would have preferred money instead", she said.
Sharing the video on her Instagram page, she wrote,
"So earlier today, I walk into my office to see the beautiful fresh flowers that my handsome husband sent to me. Sweetest thing ever 💋❤❤ I didn't know my hubby is this romantic, e shock me o 🤣🤣🤣 I love you forever my gift. The nnewi girl in me is talking, don't mind me 🤣🤣🤣🤣".
Watch video below,
In other news, a Nigerian Man on Twitter with the handle @mrmekzy_ shared his experience in the cinema with a couple who almost forgot why they came to a cinema.
According to Mekzy, he went to see a movie and the couple who were seated in front of him were trying to touch themselves intimately as opposed to focusing non the movie and he chose to do the lord's work by stopping them.
Read his narration here;
I went to watch a late night movie at filmhouse in Ph. This couple were seated in front of me, being touchy and mushy. After a while, they stood up and went to the back and I joined them too. I knew they wanted to move to the second phase of fornication, but not on my watch.😑

I met them at the car park after the movie and as I was waiting for my bolt ride to arrive, the babe kept looking at me like she wanted to deck me. If eyes could kill, I wouldn't be here telling this story. I was just doing the lord's work."