Businesswoman, Sandra Iheuwa has seemingly called out her estranged husband, Steve Thompson, accusing him of being a deadbeat dad.
This comes after the entrepreneur took to his Instagram page to share a powerful message about love on Valentine's Day.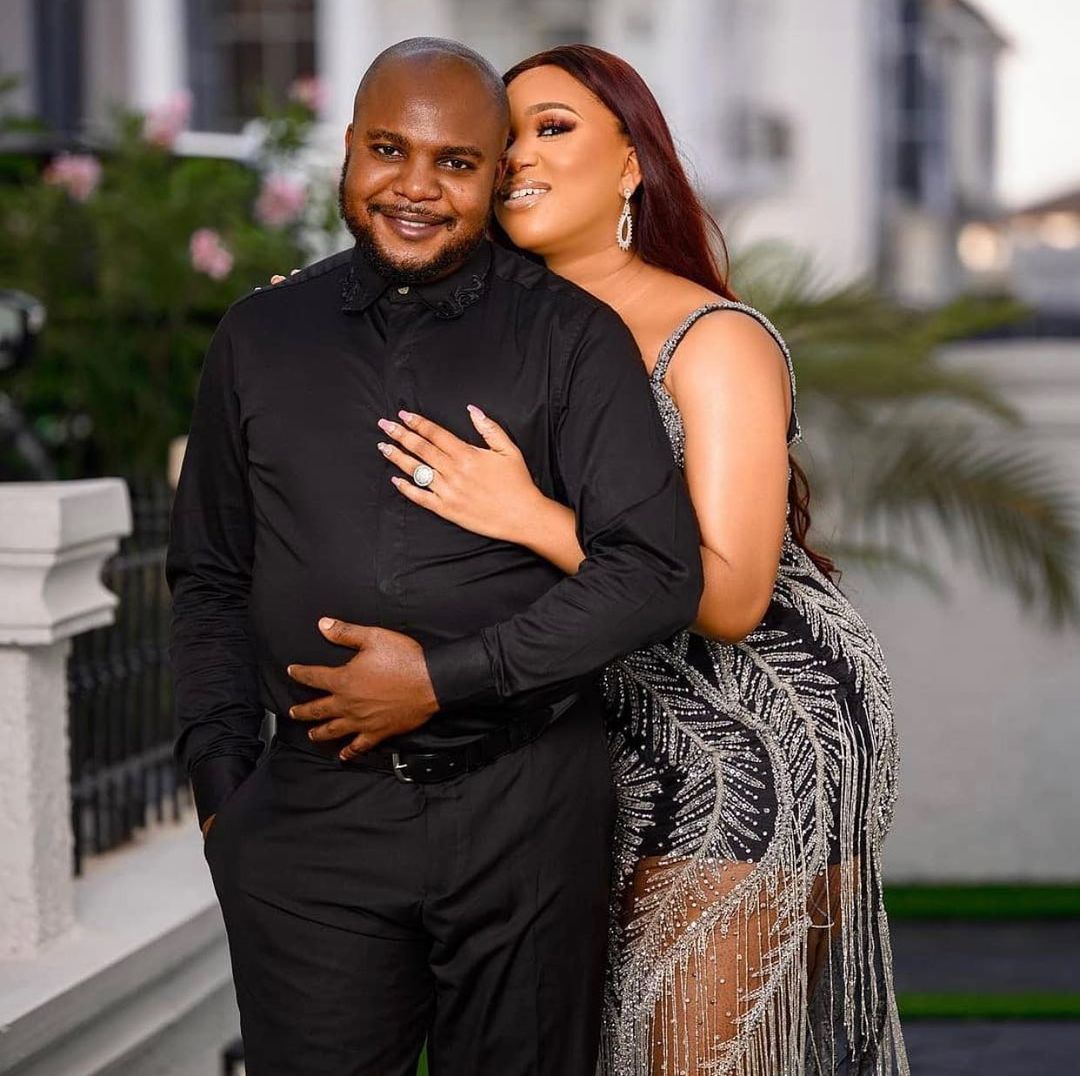 He noted that the majority of Nigerians don't have love in them, yet they celebrate Valentine's Day. Concluding, he urged Nigerians to love themselves and treat people better.
"Most Nigerians, both gender don't have love in them, yet they celebrate VAL. Some of us treat our staff anyhow , pay the lowest salary , mistreat our domestic staff, yet we celebrate Love, Some are ready for negative news about others, envious and wicked 😏.

Love one another , treat people better, especially people who don't have anything to repay you with. Live an honest life because at the end of the day , we will all die, so what's the point ? Happy St Valentine's day 💕 😘 ❤️". He wrote.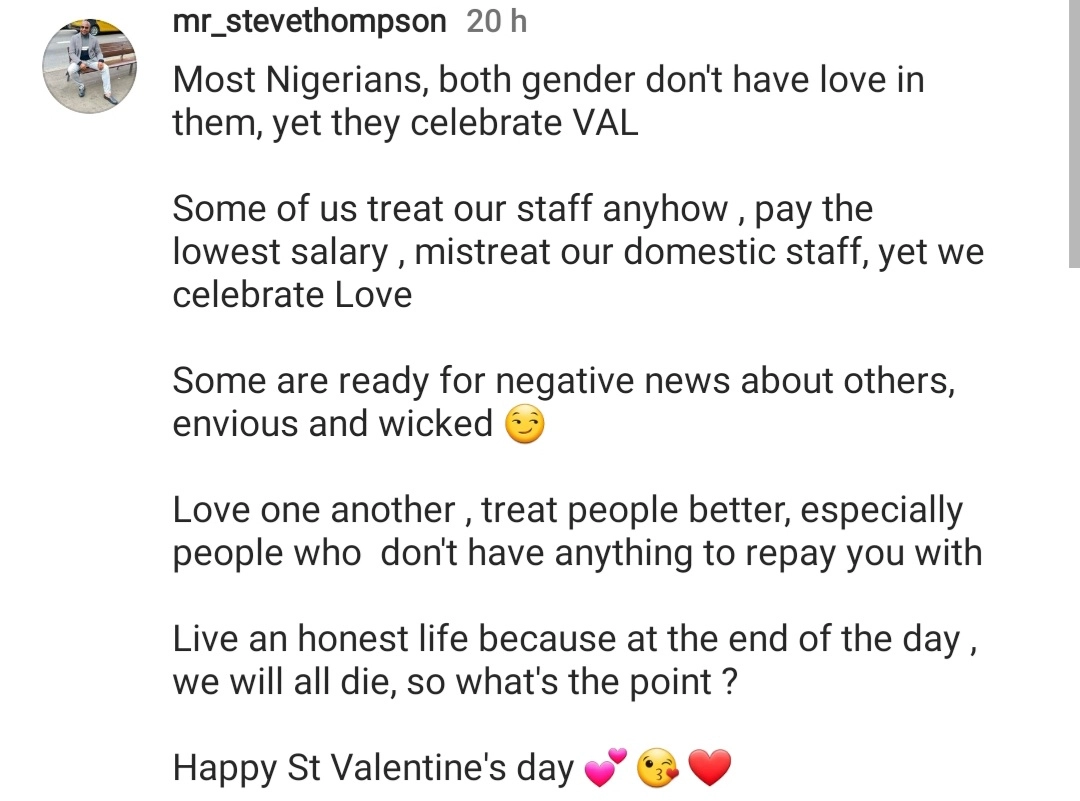 In an apparent reaction to Steve's post, Sandra, who was married to Steve for five months before their marriage ended last year and has a son with him, labelled him an hypocrite.
She stated that he cannot be preaching about love when he has yet to show love to their son.
She told him to stop the hypocrisy while noting that he has not provided for their son since he was born.
"The hypocrisy……. You are in no place to talk about love, come and love your son and provide for him….stop capping nonsense", she wrote in part.
See her post below,