Nigerian singer, Adebayo Adeleke, popularly known as B-Red has taken to social media to show off the wads of cash that rained at his son's birthday party last night.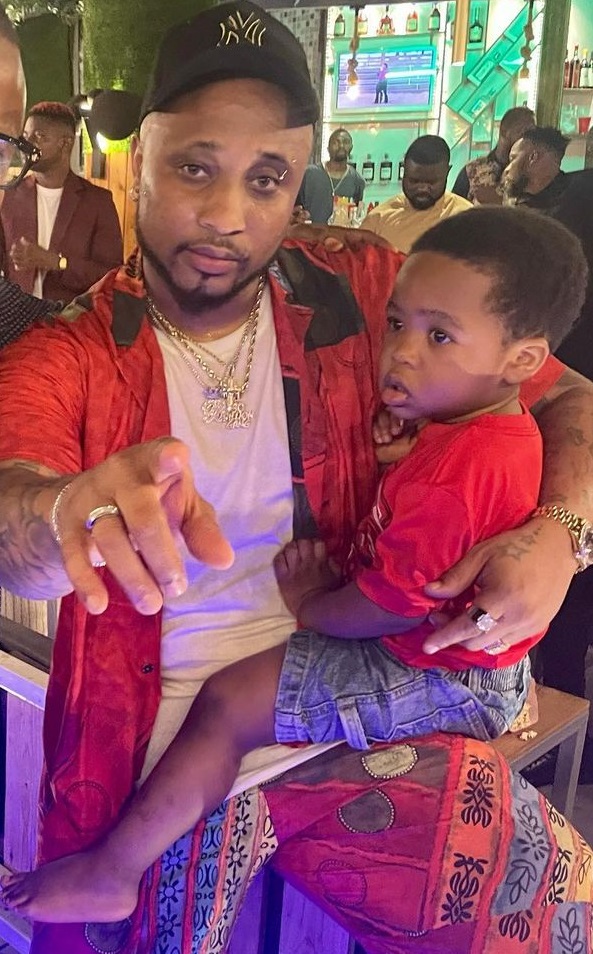 B-Red threw a lavish birthday party for his son who turned 2 on Monday, November 29th and has excepted the party was start-studded. B-Red's cousin, Davido was also present at the event and was part of the guests who made money rain.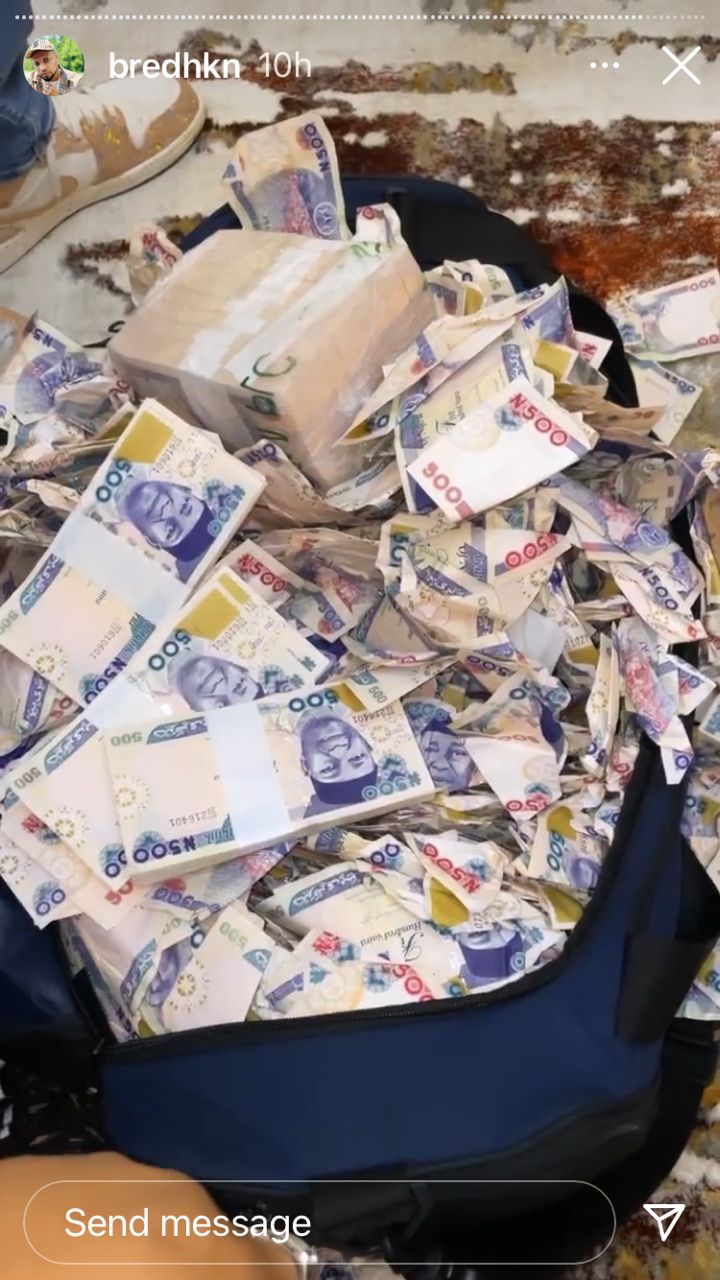 Taking to his Insta-stories to show off the wads of naira notes the proud father noted that his son received over seven million naira from guests at the party.
Watch videos below,
In other news, B-Red has recounted how he once suffered despite coming from a wealthy background.
Bred who is the son of Nigerian politician, Senator Ademola Adeleke and nephew of Nigerian billionaire businessman, Adedeji Adeleke, father of superstar singer, Davido, affirmed that life has not always been rosy for him.
According to him, 14 years ago he had a taste of 'suffering' and people who know him well can attest to it and confirm that his life has just changed for the better.
Bred who made this surprising revelation in a video he shared on social media said,
"To be honest, If I take it way back to like 12, 13 or 14 years ago, many people would just think that because my Uncle is a billionaire and my dad is a millionaire so I had it good since time. No o! I remember those days. People that know me very well know that I suffered and my life has just changed."