Nigerians on social media have had a lot to say about the attire worn by renowned singer Tiwa Savage to an event recently.
The stylish 40-year-old mother of one recently stepped out for an event in a white and gold 2-piece suit—the classy jacket was left unbuttoned, revealing her cleavage, which was not covered by a brassiere.
In the video that was shared online and stirred varying reactions from social media users, the self-styled "number one African bad girl" could be seen confidently making her way through a hallway, and at some point using her hand to cover her cleavage.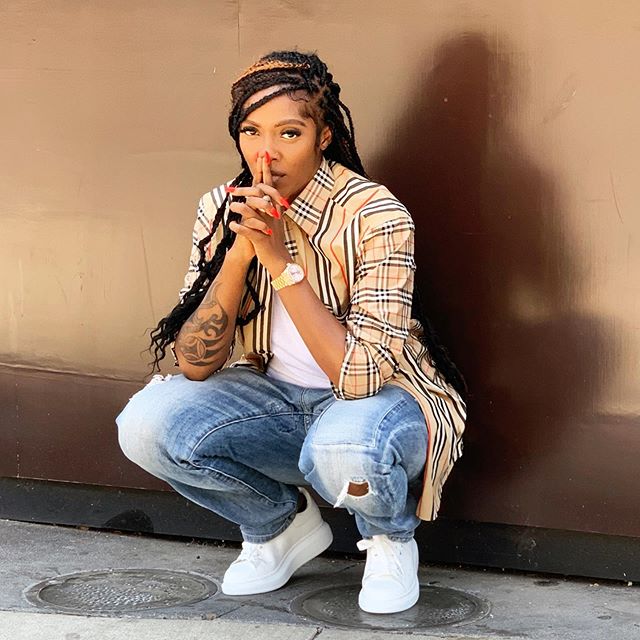 However, while some fans saw nothing wrong in the outfit donned by their fave, a host of others were of the opinion that the outfit was inappropriate and expressed their displeasure on social media.
An Instagram follower @adedeji_omooba1 wrote,
"Is this dress up comfortable for her ? No matter what it is she not comfortable and decent for her to be in such dresses … despite the viral indecent video that leak last time she needed to adjust but displaying what people label her Just my tot what do I know 👏👏".
@trillionaire_presh, "She isn't even comfortable with what she's wearing".
@dhartoseverything, "Anything home training and being a good example, these ones don give up 👏"
@naseerathe, "She self wear am finish con dey uncomfortable 😂"

Watch video below,