There seem to be an ongoing feud between controversial Nigerian crossdresser, Bobrisky and the lady who first got a tattoo of him, Anumba Gift.

While other beneficiaries have called the internet celebrity out for either not fulfilling his promises or for assaulting them, Gift who claimed she's a slow talker has threatened to open the crossdresser's can of worms soon.

Recall that an Ivorian lady who inked a tattoo of Bobrisky's full name and nick on her arm called him out for allegedly assaulting her.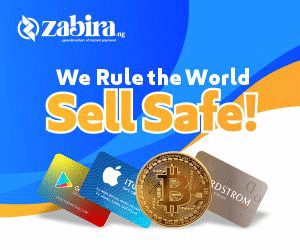 In reaction to the claims against her benefactor, Anumba Gift drums support for the Ivorian lady and stated that anyone who does not believe her pathetic story is a fool.
Speaking further Gift shaded Bob after the latter sated that the Ivorian claims against him was only a set up.
Taking to Instagram, Anumba Gift wrote,
"Who set you up, you better respect yourself.. thought you aren't scared of the internet you have limited time. When you are senseless and anyone that doesn't believe Oye.ke is a fool. Rubbish.

"It's heartbreaking, Its painful, its annoying, but it worth talking. I'm a slow talker, but I will talk soon".
When an inquisitive asked what would happen to the tattoo of the crossdresser on her back, Gift revealed she's ready to have it removed.
See her post below,