Nigerian Lawyer and Entertainment Consultant, Ayo Shonaiya, has reacted to the viral video of a 32-year-old man, Jeffert Ewohime, who destroyed five cars at the Nigeria High Commission in London yesterday June 17th.
Ayo in a piece shared on his Instagram page, said the man acted out of frustration as the staff of the commission in London can be very rude and dismissive to Nigerians who come there for one thing or the other.
Ayo said he had the opportunity to visit the Commission three weeks ago and he was also tempted to detsroy the cars parked outside the Commission.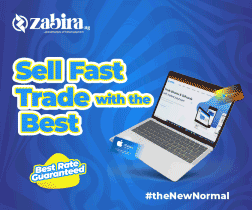 Read his piece below
When I saw the viral video of the smashed cars at the Nigeria High Commission, something occurred to me. That could have been ME smashing those same cars just 3 weeks ago. Honest to God! But we will not go into the issue of the frustrations people encounter at the NHC here. And please, I am NOT condoning this violent and criminal act, HOWEVER I want to try to understand it. What made this guy ramp up like this.

When I was frustrated at this same place, I thought of at least smashing the side mirror of that same Black Benz, but I didn't. But it doesn't make me better or "saner" than the Jeffery guy. Now we know his name because the High Commission has put his whole biodata on blast, and Nigerian papers and bloggers have latched on to it because it is hot content. But I wanted to know who the guy really is and also wait for his side of the story, so I researched.

The guy is a Security Guard and was once an Ambassador with the Prince's Trust (headed by Prince Charles). By what I have seen from people who have worked with him, he is well liked and loved by all so what could have happened for him to act out like he did on Monday? Even this video of him shows him like a deep thinker who doesn't like to be put in a "box". Maybe there's more to this young man, but of course in Nigeria, when Govt officials or Police or Politicians frustrate your life and you react, they will say you're "crazy". Meanwhile majority of us that live in that country are crazy at different levels. Because I have suffered in the hands of those people at the High Commission in London recently, I will hold my summation until we hear from him what really happened. He will need a Lawyer.

I do not condone violence or criminal damage, HOWEVER I will also wait until I hear from Jeffrey Ewohime before we can fully discuss whatever happened at the Nigeria High Commission in London yesterday. It is easy to label someone "mad", "crazy", "unpatriotic" when we see a reaction. The truth of the matter is, this could easily have been ME 3 weeks ago at the same High Commission. I actually thought of at least smashing the side mirror of that same black Benz because I was frustrated by the Staff there! And because I didn't act out my anger and frustration, that doesn't make me better or "saner" than this Jeffery guy. Instead of re-posting his biodata that the High Commission now put out to feed him to the media dogs, I decided to do some research. This guy works as a Security Guard, and until recently was a Volunteer and Ambassador with the Prince's Trust (headed by Prince Charles). From this video he also comes across as a deep thinker and non-conformist. So what happened?

I can tell you that the Staff at the Nigeria High Commission can frustrate your life and run you mad, but what tipped the scale with this young man. That's what we should be asking. I wouldn't necessarily believe everything the High Commission is saying. Just weeks ago they were telling me that I must have filled in wrong place of birth for my own child! I would want to find out more about this young Nigerian and if there are any underlying issues to his actions. There are 2 sides to every story, and everybody is entitled to a Defence by Law.

Video of Jeffery Ewohime that Shonaiya shared