A lady identified as Dabira Ayuku, who said she participated in the #EndSARS protest at the Lekki tollgate, has shared her experience from the event of October 20.
She narrated how soldiers and policemen opened fire and allegedly killed Nigerian protesters holding flags on the night of October 20.
The lady recounted how a soldier kept dancing while shooting at the protesters.
In a petition she submitted to the Lagos State Judicial Panel of Inquiry into the toll gate shooting, Ayuku said; "The soldiers were asking people to run, whilst they shot at them. I remember a particular soldier that kept dancing whilst he shot."
In the 29-paragraph affidavit she deposed to and submitted to the Justice Doris Okuwobi-led panel, Ayuku said the shootings started at about some minutes before 7pm and lasted for about 45 minutes.
She wrote, "The soldiers kept shooting at random and I saw people falling to the ground, injured or lifeless. I took cover behind the wheel of one of the trucks at the protest ground to shield myself from the bullets that were flying all over.
"A male protester, who identified me, walked towards me and attempted to sit beside me but was hit by a bullet before he could sit down beside me. I noticed more people being hit by bullets and with the help of others, we began lifting them from the ground to the stage truck.
"Among the people placed on the truck, I saw four lifeless bodies on the stage truck that night and two on the floor."
According to her, a senior military officer arrived the scene in a jeep, raised a white cloth and ordered the soldiers to stop shooting.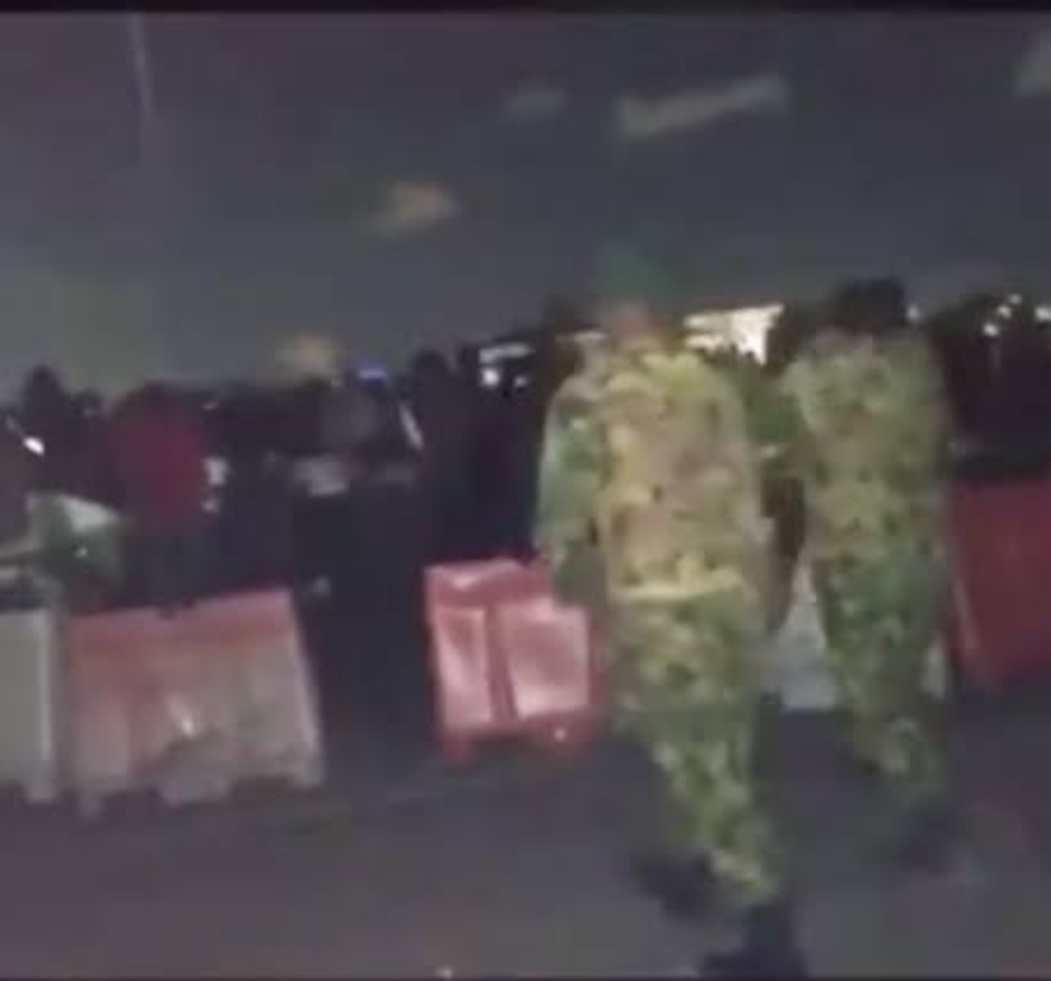 She said, "He appeared to be a senior military officer and also well known to the soldiers because they recognised his authority and obeyed his orders."
Ayuku said upon a visit to the Grandville Hospital, in Lagos, she met injured protesters who were being treated and operated upon at no cost.
She added, "The injured protesters with gunshot wounds that I met and interacted with in the hospital were people shot in the chest, head, ribs, hands and legs. Some concerned protesters and I started to cater for their welfare."
Ayuku, who assured the judicial panel that she has pictorial evidence of the incident, said, "I am apprehensive about my safety as some strange persons have been noticed visiting my house, asking after me, with some concerned persons duly alerting me of this suspicious and alarming visits and movement, a situation which has forced me to move away in fear of my life."
Recall that the Nigerian Army has on several cases, denied that soldiers shot at or killed any protester at the Lekki tollgate, insisting that only blank bullets were fired into the air.