Popular Nollywood director and filmmaker, Ugezu Ugezu is of the opinion that 'fate' plays an important role in people's marriages.
Ugezu in a post he shared on Instagram averred that some people's fate has ruled that they will only be happy in marriage as a second, third or fourth wife.
According to him, some men will never enjoy marital bliss unless they are married to widows or divorced women, as that's what has been destined for them.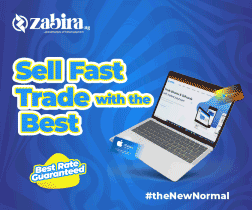 He urged people to ensure they find out what they are destined for before going into marriage.
In his words,
"As sad as this may sound, but it is the undiluted truth. There are people who their chi has rules they must be happy in marriage as second, third, or fourth wives. There are who can only start enjoying their marriage only when they marry widows or divorced ladies. These people will proceed to marry by their own wish/whims without verifying from their chi, and will continue experiencing disaster… Know your chi and know peace of mind".