Controversial investigative journalist, Kemi Olunloyo has taken to social media to call out her babydaddy, accusing him of pitting their son against her.
Kemi who revealed she's broken, alleged that her 34-year-old son, Enitan Ogunade has not been speaking to her because of the things, his dad, Babatunde Ogunade told him.
According to her, she deliberately kept her son away from Mr Ogunade all these years, however, he recently gained access to Enitan with the help of her family members and now her son has severed ties with her and no longer speaks to her.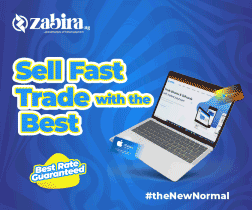 I am BROKEN
How do I get over this? I was at peace with my past which made me who I am until my past came to destroy me again. Telling my son I kept him from you Babs Ogunade is like the devil showing up in my home.
You missed the delivery room.

The first walk, 34 birthdays, high school graduation, hand severed and reattached in surgery, everything. You have never reached out to me but did this to me while I'm alive? My son no longer speaks to me. You took advantage of his developmental disability telling your friends he's "cured" of Autism. This is wickedness at its peak.

I will not fight to get my child back. God will punish everyone in my family who gave you access to my child without my knowledge. May they NEVER KNOW PEACE. AMEN. I still don't know who introduced Mr Babatunde Ogunade to my son without my knowledge.
She wrote.