Nollywood actress, Ruth Kadiri has urged Mabel Makun to share more details after she alleged that some people are selling babies to families in Nigeria.

Mabel, wife to AY the comedian, recently took to Instagram to reveal that she battled with depression for months because of the illegal "child trafficking".

She shared a cryptic post on social media, however, she didn't reveal the identity of the people involved in the alleged act.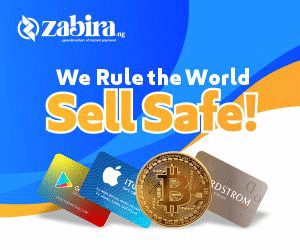 She wrote,
WHERE ARE THIS BABIES COMING FROM?
ARE THEY BEEN STOLEN FROM THEIR MOTHERS
ARE YOUNG GIRLS BEEN KIDNAPPED AND USED FOR BABY MAKING.
ALL PARTIES INVOLVED ARE CONFIDENT THAT THIS PARTICULAR ISSUE THAT HAS BEEN GOING ON IN NIGERIA FOR YEARS CAN BE COVERED UP.
THIS ISSUE HAS TO BE ADDRESSED BECAUSE THERE IS NO HOW I WILL LIVE MY LIFE AS THOUGH NOTHING HAS HAPPENED. IF YOU ARE AWARE OF THIS AND YOU ARE QUIET THEN YOU NEED TO GO THROUGH SOME SORT OF MENTAL EVALUATION.

Her allegations generated mixed reactions as netizens encouraged her to call out the names of the people so that justice can be duly served.
Actress, Ruth Kadiri also urged her to speak up even though some people might want to silence her.
Taking to the comment section, she wrote,
"Proud of you dear. Speak up with your full chest o. And know that they will try to silence you. May God protect you"
Mabel responded, "@ruthkadiri I haven't had a good sleep since last year. Makeup,clothes etc can't answer those questions in my head."
See the exchange below,