Nigerian crossdresser, Idris Okuneye popularly known as Bobrisky, has revealed the amount he spends on skincare products monthly.
The self-styled mummy of Lagos claimed on Snapchat that he spends over N2.6 million per month on skincare products.

He shared a video of his collection, which included a plethora of products that are presumably used on the skin, and bragged that the cost can pay some big boys' yearly house rent.
Bobrisky, who claims to be dating a billionaire, also warned people to treat him with respect if they see him in public because he is not on their level.
She wrote,
"My body cream money alone want to kill me
I'm on the phone with my cream plugged and my bills is 2.650,000. Omo before any man can touch me you gat pay well o
Her skin cost millions for those broke ass who think I'm cheap. My monthly skin care is 2.7million. That's many of you yearly rent."
Watch the clip below,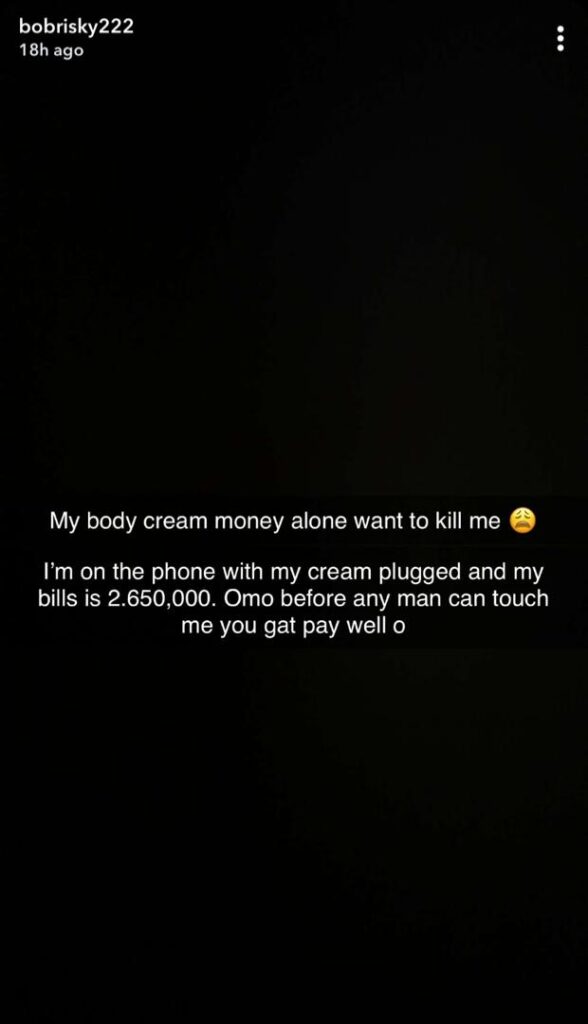 A while back, Bobrisky recounted his near-death experience after undergoing cosmetic surgery two years ago.
The male Barbie who, in 2021, claimed to have traveled to the Dominican Republic for butt enlargement surgery for the first time opened up that he almost died during the procedure.
Bobrisky made this revelation while reacting to the news of the death of a young lady, Destiny Jojo, who underwent a similar surgery in Lagos.
It was earlier reported that Destiny Jojo passed away after the Brazilian butt lift procedure went wrong.
It was gathered that after the surgery, she was supposed to be discharged on the fourth day but developed some complications with her breathing. She was then rushed to a specialist hospital, where she passed away. Read here.
Reacting, Bobrisky via his Snapchat handle shared how he almost lost his life two years ago while undergoing liposuction surgery.