Nollywood actress, Iyabo Ojo has exposed her former PA, Gbeminiyi Adegbola, who allegedly stole from her while she was serving as her business manager.
Trouble started when Iyabo called out her best friend, Tosin Abiola aka Omo Brish, for being a "manipulator" and not severing ties with Gbeminiyi after she allegedly almost wrecked her business.
Reacting to the claims of stealing from the actress, Gbeminiyi took to Instagram to share a lengthy post, in a bid to clear her name.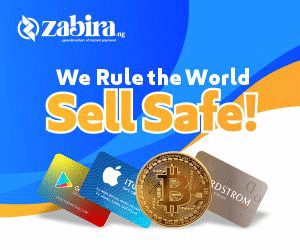 She accused Iyabo of subjecting her to slavery and physically assaulting her at any slightest opportunity, eventhough she was loyal to her for 14 years.
Read her statement in part,
LOYALTY TURNED SLAVERY !!!
I hear u say u took me like a daughter n I almst ruined ur business, hmmmmmm. A daughter sha, business sha.. 😄🤣😂😀😃. A daughter u openly beat n humiliate @ d slightest opportunity, a daughter who did u no good 4 14yrs, u're d only sacrificial lamb. Business [email protected] we both knw what's up, business I gave my best bt 2u I didn't do jack. U claimed I took ur money , you&I know [email protected] @ that time, U had no kobo na package we dey package.

Some of us are wired properly so we know how to tame our mouth even in a fist of extreme anger becos eyin lohun, to ba ti jabo, ko shey ko…. Let God b d judge btw u&I.
It's almost 3years n u still wouldn't let go : shey nkan mi wa nibe ti e ko so:: pls leave me alone, let me live my life, keep my name out of ur mouth; ebé lánbè osiká . Keregbe to fo, deyin leyin odo 🎶 🎼
Fix your mess wit everybody ma'am!!!! Iré o🥂
The Nollywood actress has now tendered receipts to back up her claims that Gbeminiyi stole from her. According to her, she trusted Gbeminiyi because she thought she was honest, unknown to her that she is dubious.
She alleged that she bought a new car for Gbeminiyi, took her on an all expense-paid trip to South Africa & Dubai, gave her movie roles and other benefits. But she still stole from her and attempted to run her business to the ground.
Read her full post below,
"Gbeminiyi Adegbola, you said in your write up that you didn't steal from me or try to ruin my business, yet from my former business place, Fespris World in ikeja off Allen, you have been stealing from me, using your zenith acct Gbeminiyi Adegbola to collect money from customers eg. Wow accessories & she is still alive o & her statement of acct is there for proof…

After I sacked all my staffs & closed down my two shops in Ikeja, thinking it was the other staffs that were stealing my money & ruining my business…
I took up the courage to start all over again, I went ahead, sold all my gold, which you gbemi, helped me carry to the buyer in yaba, collected the money for my land in Ajah back & with the help of some close friends, i opened Fespris Abula spot in Lekki phase 1..

Gbenminiyi, You still carried this same dubious act to Fespris Limited in Lekki phase 1, pretending to be a loyal & honest person to me, damn!! I trusted you, I was struggling to grow my new business, Gbemi, yet you were busy stealing, collecting money with your personal acct details without my knowledge, a one year old business, you almost ruined it again

I still have records of your zenith bank statement that shows proof of how you have been receiving money from different customers and no proof of you transferring it back into my own personal or business account nor any proof of you withdrawing it and paying it back into my own acct either, I still have all evidence and statement taken down at the police station too,

I accepted your mother's apology even tho you never apologised & I also listened to my late mom too who said I should not arrest you bcos of your health conditions, reason I let you walk freely without allowing the law take it's course on you,

Gbemi, I have four different company acct, Zenith, GT, Access & Sterling with POS attached to them, I have 5 personal acct of my own that you could have also used, yet you chose to use your own personal zenith acct, & you have the audacity to say you never tried to ruin my business…. Big sam is still alive oooo, I still deliver to the customer in 1004, etc.

Gbemi, I am very well ready to reopen this case, let's go to court so that you can vindicate yourself once and for all …
Gbeminiyi, I still have all the evidence of how you manipulated the companies accts, I have witnesses, some of this staff still work for me, I have videos of how you stuck up my freezers with leftover foods to deceive me in believing that we had food stuff in the freezers …..

You said i enslaved you, yet i supposed you financially throughout your university days, i fed and clothed you, I took care of all your medical bills & any other bills you brought to my notice, I flew you to South Africa, flew you to dubai, all expenses & shopping trip on me, Produced a Movie Enu Orofo in your name & paid you royalty, starred you in my movie Tenbelu & featured you in alot of my Movies both Yoruba & English Movies, you even use to sleep on my bed that's how much I loved you, I took you like a sister, a god-daughter Gbeminiyi

As at 2018 when you left, your salary was 80k, I was about getting you a USA visa all proof still with me, when you were exposed.

You didn't pay Halima (my house help) school fees even after I had given you the money few months back, Halima school then wrote me a letter stating that she won't be allowed to sit for waec if the 50k bal was not paid, halima didn't show me the letter bcos she was trying to protect you, so halima decided to steal 30k from my zenith acct using my ATM card thinking I won't notice..

my security man then caught halima when she was trying to escape after she knew i was suspecting that she was the one who used my ATM card to withdraw money, once halima was caught she told us the reason for her motive, she gave me the letter and I called the school to confirm, after we found out from Halima's school that truly you Gbemi did not pay Halima school fees after I had given you the money to pay for it, I got very upset with you, i slapped you & seized the company phone from you & suspended you,

I decided that same night to check the company phone before going to bed to see how you communicated with customers, that's was how you got exposed again, Gbemi

I surprised you with a car when you graduated, that & your international passport was the only thing I collected from you when I found out you were stealing from me.

I hope you haven't forgotten the surprise birthday dinner @ Oriental which cost me alot just because i wanted to make you happy & make you feel special & appreciated, yet I enslaved you .. I laugh ??
Is plenty oooo but let me rest here.. you said God will judge us according to our deeds abi? and trust me God will surely Judge"
See her post below,