A Professor at the University of Agriculture, Makurdi, was marking the works of some 500 Level students when he came across the dedication of one of the student which he found interesting.

The student, during the acknowledgement of his work made a special thanks to his "sweetheart" who he said was a source of inspiration and motivation for the work.
The professor then shared the photo on his page and asks if it's found worthy in learning and character. He wrote:
Trying to grade 500 level seminars before proceeding to the wedding of the daughter of Tor Tiv and became seriously entangled in a character matter…found worthy in learning and character?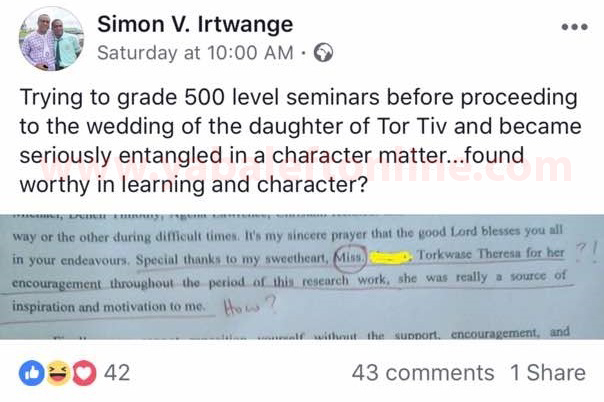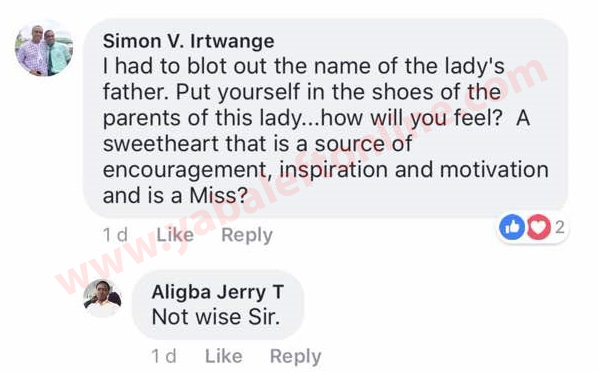 SOME REACTIONS;