The Labour party has demanded that the "compromised" election be annulled and that the declaration of election results be postponed.
The decision was reached today, February 27, by the Labour Party's Presidential Campaign Committee.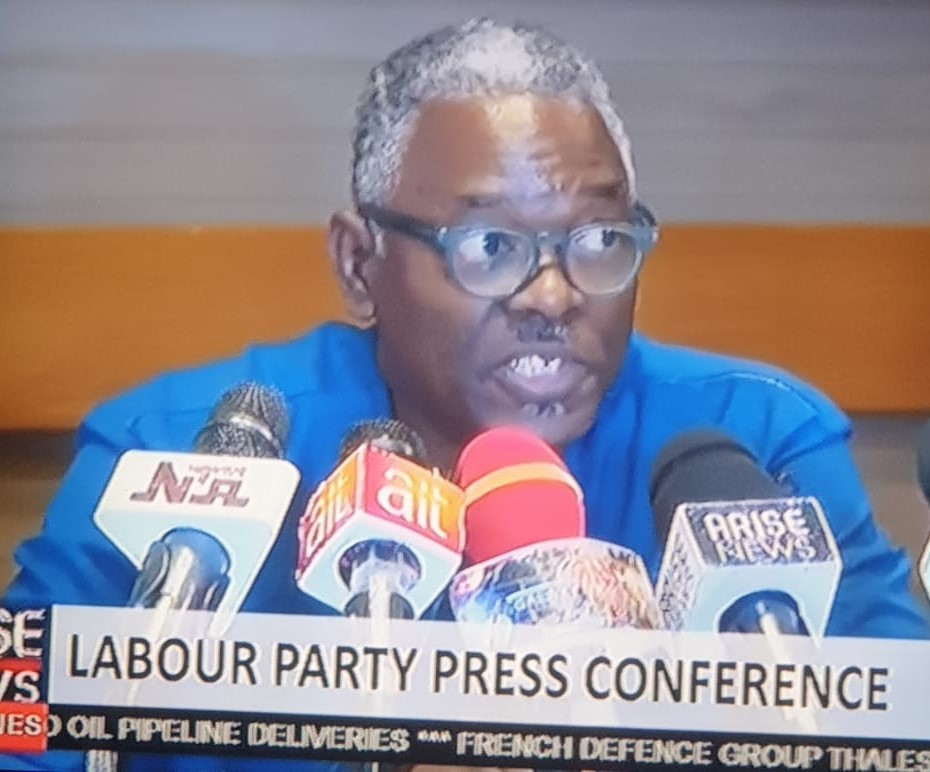 The Director-General of the Labour Party Campaign Council, Dr. Akin Osuntokun, stated at a press conference that none of the promises made by President Buhari and INEC Chairman Yakub Mahmood to Nigerians regarding a free and fair election following the passage of the new Electoral Act have been fulfilled.
According to Osuntokun, the internet, and social media are flooded with videos and photographic evidence of the pervasive violence and attacks that were inflicted on Nigerians during the elections, and also noted that some attacks were still occurring throughout the nation.
Osuntokun claimed that all promises about deploying a fail-safe system anchored on BVAS were broken.
He emphasized that numerous examples of collaboration between INEC and the security forces to thwart the will of the people could be found and that INEC's rules for the conduct of the elections were flagrantly broken. He also claimed that INEC has been very hesitant to make the required corrections.
In his words;
"Contrary to the publicly advertised guidelines for the conduct of the elections, we are convinced that the processes leading to the results have been severely compromised. Consequently, we state that we have lost confidence in the results being collated and announced.
Nigerians have inundated us with calls and protests over INEC's non-compliance with provisions of the electoral guidelines and the obvious manipulations of the election results.
We, hereby, call on INEC to suspend the further announcement of the results, and follow its own guidelines or completely cancel the entire election and make plans for another election with strict compliance with the stipulated laws and guidelines."
Osuntokun continued by saying that the party is urging the foreign community to stop condoning the "multiple crimes" being committed in Nigeria by its leaders and start acting responsibly there.
He thanked Nigerians for supporting Peter Obi's bid for the presidency and reassured their followers that their mandates would not be given up to a desperate band of unsuccessful leaders who have only brought devastation to our beloved country.
The party asked Nigerians to uphold the law and maintain calm.