A young Ghanaian man, identified as Rich Austin, has taken to social media to proudly showoff his Caucasian male partner.
Taking to his TikTok page Austin shared a montage of affectionate moments with his Caucasian boyfriend.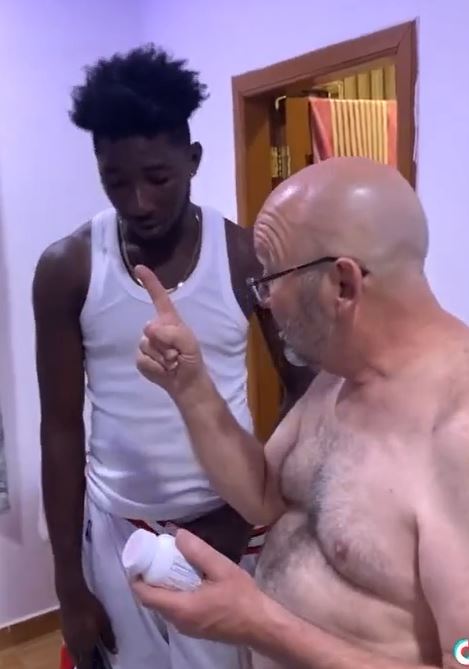 The video captured various highlights, including his boyfriend's arrival at Kotoka Airport in Ghana, their enjoyable time spent together, hanging out and creating beautiful memories.
The video also showed the couple snuggled up in each other's arms, radiating love and happiness.
Watch the video below,

In other news, a UK-based gay Nigerian man, identified as Tosin Ojutalayo, has officially tied the knot with his lover, Andrew Odong.
The couple exchanged vows in an intimate ceremony held at Castle Bay in Hyères, France.
Tosin took to Twitter on Tuesday, May 23, 2023, to share photos from their wedding and also revealed how they first met ten years ago.
He disclosed that their love story began a decade ago when Andrew first slid into his DM while he was in a relationship.
Tosin, who prides himself on being a faithful partner, said he immediately shut down the advances. However, fate had a different plan.
Two months later, they unexpectedly crossed paths at a dinner party, reigniting their connection.
Sharing their unique love story on the platform, he wrote, "He slid into my DMs while I was in a relationship, and I shut it down, of course, because #YorubaMenDontCheat. Then, 2 months later (now single), I walked into a dinner party, and he was there. 10 years later, we're getting married in 2 weeks."
In another post via his Twitter handle on Tuesday, May 23 he revealed that they are now married.
"Update: We got married," he captioned their wedding photos.