"S*x for roles has become a norm in Nollywood" – Comedian, Mr Macaroni
Posted by Opeyemi Soyoye on April 30, 2021
Popular Instagram comedian and social media influencer, Mr. Macaroni has taken to social media to condemn the prevailing sex for roles culture in the Nigerian movie industry.

According to the comic actor, the practice of demanding sex or bribe in exchange for a favour has become prevalent at different sectors in the country.
He stated that "sex for roles" in the creative industry has become a norm, leaving great talents who adamantly refuse to offer their bodies in exchange for favours struggling and may never find an opportunity to prove themselves.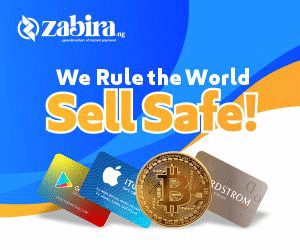 Taking to Twitter, he wrote,
"This is a perfect time to speak and appeal to the conscience of those in the industry who will never give opportunity to upcoming artists until they sleep with them or collect money from them. Make una dey fear God!!!

Open your paynt…. those before you did it ooo. If you want to help your career.. come and suck me"
Where is our humanity?
This has gone on for so long and it has even become a norm. You will see great Talents struggling simply because they refused to "suck"

This isn't peculiar to the entertainment industry alone. Schools, Banks, Hospitals… these acts are common everywhere. It is totally unfair and wicked. Stop taking advantage of people who are only trying to fulfill their dreams. Have some decency!!! We must do better!!!"
See his tweet below,


Categories: Entertainment News
0 Responses