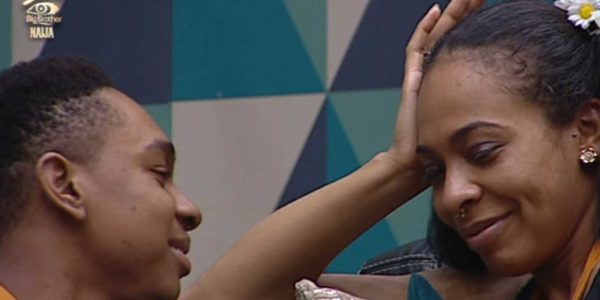 TBoss and Miyonse have just shared the sweetest thing ever! The Big Brother Naija Top 5 Finalist, TBoss First shared her most favorable Teeyonse Moment in the House.
TBoss Started off First, She wrote:
My favorite teeyonse moment would have to be, without a doubt that moment when miyonse walks into the arena after thinking that I had been evicted, when he saw me, he was wearing shorts & a towel on his shoulder & a really sad face on, d way he screamed "Baby" and ran to hug me. He whispered how he had been so scared that I had left. Mahnnn that was such a bear hug, he had this very happy look on his face and at that moment I knew in my heart that this guy was my friend. Silly boy but my friend nonetheless… @miyonsea now let's hear yours.
Then Chef Miyonse in turn wrote:
Usually I'd never do this openly but Tee has forced my hands. I had countless moments with you but one that stunned me was some weeks after my eviction and the Usual truth or dare game was on. I remembered I tuned in when Tee said "the person I want to kiss is not on this table". I remember having a goodnight rest and sleeping like a baby.