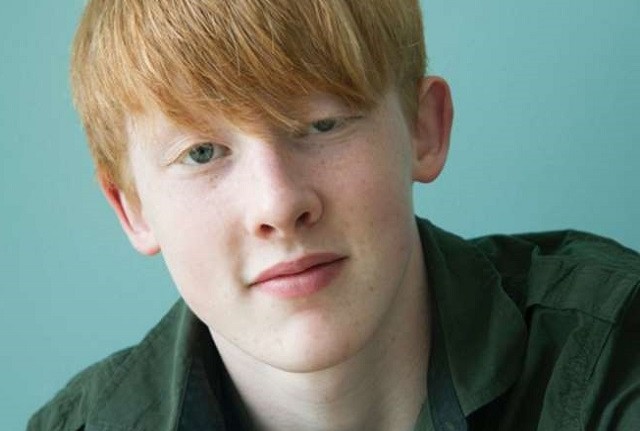 A teenage student, whose name was withheld, stabbed a young classmate – both students of Cults Academy, Abeerdeen – because he refused to give him biscuits.
The killer had asked his classmate, Bailey Gwynne, 16, for "biscuits" as he had skipped lunch only for his mate to respond, "you don't want to get any fatter".
The chubby youth who was already struggling with inferiority complex didn't find the joke funny as he retorted about his joker's mother.
Bailey who was already leaving came back to confront his killer on mentioning his mother when they started grappling. The 16 year-old went to his back and got a knife which during the course of the struggle he used to stab Bailey.
He knew he had done something very bad as he was a nervous wreck when the school's director was summoned only to meet Bailey's already cold body.
Bailey was pronounced dead on arrival.
The court heard 'The youth realized the impact of what he had done and was being treated for symptoms of post traumatic stress disorder including nightmares, anxiety and depression'.
Mr Duguid, the killer's lawyer told the court: 'My client was immature and suffered from post traumatic stress disorder and received medication for depression and nightmares'.
'He genuinely is affected by these events in quite a profound way. He recognizes that he has taken someone's life and he feels very profoundly sorry about that.'
He is a 'naive' youth who thought it would make him look cool to carry a knife would have to live with the 'flawed' decision for the rest of his life.
Last month, he was convicted for culpable homicide, following a five-day trial.
Jury at a the high court in Aberdeen ruled against the murder charge of Bailey Gwynne, 16; the teenage boy was sentenced for culpable homicide as it seems the unnamed youth had the weapons to "feel strong".
As long ago as 2007, the then seven-year-old had attacked another primary school pupil with rocks in a lane. The victim was taken to hospital and his alarmed parents contacted police and the school.

Chillingly, they predicted their son's attacker would one day commit an even more violent crime. The events of October 28 last year proved them right. 

The simplest explanation for his behaviour is the boy thought knives were 'cool'.

In his police interview, the killer himself said: 'I never fitted in. I was just trying to act cool and confident and tough, but I wasn't. I had them just to act tough.' – Daily Mail

 
At the High Court in Edinburgh on Friday, judge Lady Stacey ordered the killer to be detained for nine years.
The young killer who had warning signs from the age of seven bought a knife and knuckleduster from Amazon and he took it to school everyday.
Lady Stacey said to the boy during his sentencing:
'Nothing that I can say, nor any sentence I may impose, will do anything to lessen the grief that Bailey Gwynne's family and his friends feel.

'The shock of his death at such a young age was felt in the wider community and nothing I say will alleviate that.

'You were convicted by the jury of carrying a knife and carrying knuckle dusters in school, and of culpable homicide of Bailey Gwynne. I have to sentence you in respect of these crimes.

'I accept, as submitted on your behalf, that you have no previous convictions nor is there any record of violence.

'I have also borne in mind your age and immaturity. Because you are 16 years of age I have to take account, as one of the primary considerations in deciding on sentence, your welfare and the desirability of you being reintegrated into society.

'I also have considered the need for punishment and deterrence of others. The safety of the public is a further primary consideration.

'Taking all of the circumstances into account, I have come to the conclusion that the only suitable disposal is a period of custody.

'You chose to buy the weapons online so that you would not be asked for proof of age and you arranged to have them delivered in such a way that your mother would not know about them.

'You took them to school on several occasions. I wish to make clear to you and anyone else who is ever tempted to carry a knife that the courts will regard that as a very serious matter.

'It is obvious that buying the knife and taking it to school is what started the terrible course of events that led to Bailey losing his life.

'If you had not carried a knife, the exchange of insults between you and Bailey would have led at the worst to a fist fight in which there would probably have been no serious injury and almost certainly no loss of life.'