Sensational Nigerian singer, Tekno has yet again shared a photo of his eggplant or 'cassava' as he calls it and his fans have been quick to notice there seem to be something different about his bulge.

Compared to the famous swimming tool photo which he shared two years back, his 'cassava' looks like it has undergone some sorta enlargement and it certainly can't go unnoticed.
A new mirror selfie of his clearly shows his bulge and some fans are quite bewildered over the obvious change in size.
See both photos and some reactions below,
OLD:


NEW: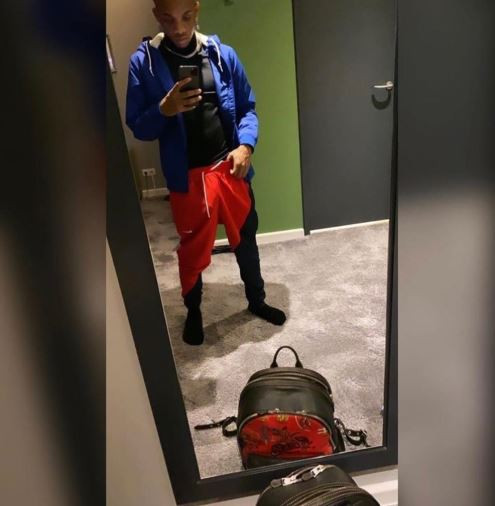 When Tekno said
"they say you like cassava,i getti big cassava"
What we expected Vs the bulge we saw https://t.co/nHnStst49Q

— YOUR HOME GIRL? (@iampreciousokoh) October 12, 2019
Tekno shows off his " BIG CASSAVA "????? pic.twitter.com/doHrkerHNC

— CB9JA (@currentblog9ja) November 4, 2019
Yours truly, Tekno displays print of his 'cassava' for ur viewing pleasure

Let the 'Cassava Challenge' begin. pic.twitter.com/b3Kd51buj6

— The Tech Guy (@Justchimex) November 4, 2019