Students of the University of Benin (UNIBEN) have clashed with soldiers of the Nigerian Army over what many alleged to be oppression by military officers.
The soldiers clashed with the students after trying to withdraw money from the school ATM and allegedly ordered students to lie down.

This did not sit well with several students, culminating in an exchange of words and the institution's Chief Security Officer (CSO) involvement.
The soldiers were alleged to have attacked and slapped the CSO, who had tried to make peace between the soldiers and the students.
According to a source at the scene;
"The soldiers came into the school to withdraw the new naira notes. And they told all students to lie down. Some Uniben students did not agree and started dragging with them. The fight escalated, and was taken to the school security office.
The soldiers slapped the CSO and injured two students who were taken to UBTH. The school security still allowed them to leave. SUG and other comrades got angry and blocked the expressway.
The soldiers did the same thing yesterday. They told students to lie down while they withdrew money."
State Police Command PRO, Chidi Nwabuzor, stated that he was outside Benin and unaware of the clash.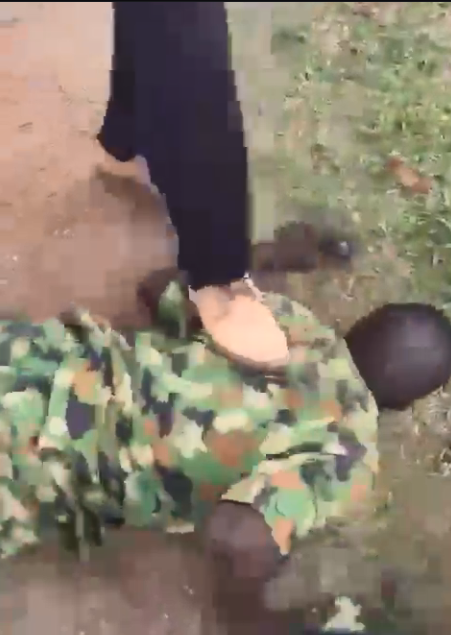 Confirming the clash, Iwegbu Jennifer, the State Command 2I/C PRO, said the soldiers from S and T barracks had broken students' phones and injured some of them, including the Uniben CSO. Angered by the act, the police spokesperson said students retaliated, and the whole clash escalated.
According to her, the situation was only calmed after the soldiers' RSM got involved, promising to look into the matter.
The PRO of the institution Mrs. Benedicta Ehanire said: "The VC (Vice Chancellor) has spoken to them (students) and the Army authorities."
Watch videos below;