A video has captured the moment two officers were dragging the steering wheel with a driver while the vehicle was in motion.
In the video, the officers who wore all-black outfits, are seen struggling with the driver and commanding him to park the vehicle.
When the driver refused to stop, one of the officers tried to force his way into the driver's seat while dragging the gear lever with the driver to take control of the vehicle.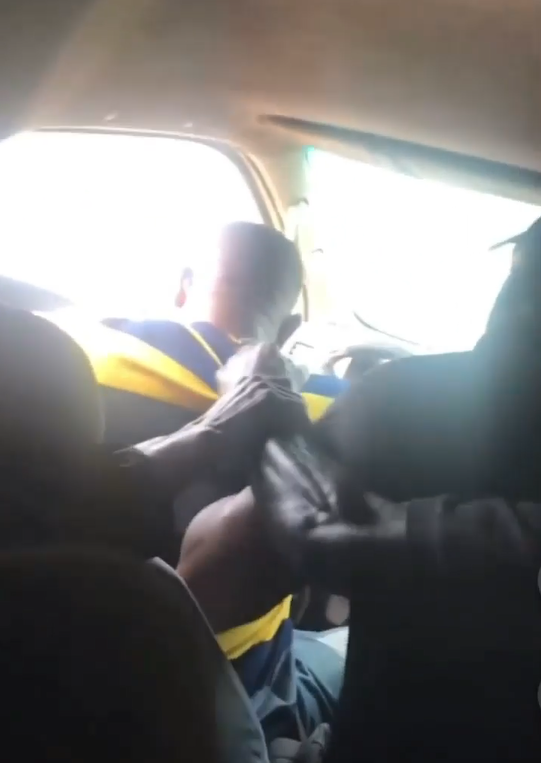 However, the driver was hell bent on not stopping the bus which made the officer dealt him a dirty slap across the face.
All the while, the passengers in the vehicle were screaming in fear and begging the driver to stop the bus so they could alight.
As at the time of filing this report, it's unclear which law enforcement agency the officers belong to.
Watch the video below,
The video has stirred outrage on social media as netizens criticized the officers for endangering the lives of everyone in the vehicle.
@thedigitalmarketingqueen wrote, "What's wrong with Nigerian police, what sort of barbaric behavior is this 🤦🏻‍♀️🤦🏻‍♀️"
@mmiri_ozuzo01 wrote, "Do they even get training at all before being sent out to work on the road, IGP"
@itz_amara_g wrote, "When they don't value their own life still they are being selfish on other people's lives. Smh"