Nigerian highlife singer, Adekunle Kosoko better known as Adekunle Gold has recounted how he met his wife, Simi 7 years ago.
The couple are celebrating their second wedding anniversary today, January 13th and the proud father of one has taken to Instagram to share how he met his heartthrob 7 years ago.
Adekunle revealed that for their first meeting he donned on a BYC vest and a pair of Lilac pants he specially bought for the occasion.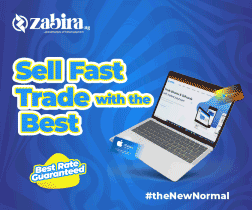 He further disclosed that he arrived at the venue before the scheduled time to enable him sit at the front seat, to clearly see his love interest as she performs.
The Orente crooner described their relationship as a love at first sight, as he revealed that the moment he watched her sing, talk and laugh he knew he wanted to be with her forever.
In his words,
"I look back to the first day I met you. I had just left the office, so excited that you had finally given me the audience to see you.

This local boy put on a white byc vest and a pair of new lilac pants bought specially for the occasion; I even made sure I was there earlier so I had front row seats.

"I watched you talk, sing, laugh and dance and Omo I knew that very day that I wanted to be in your life. I knew that day that I wanted my forever to be you. Here we are, all three of us, talking, dancing, singing, laughing and doing this this called life together.

"With you, I have been blessed with so much, so much, it's too much to count.
I love you Simi. Forever your steward."