Youth leader and former Assistant Secretary of the All Progressives Congress (APC) in Ekeremor Ward 12, Bayelsa State, Oroufagha Emomotimi has accused his wife of cheating and declared his determination to learn if he was the biological father of his child.
Oroufagha and his wife, Evang. (Dr.) Mrs. Emomotimi Benedicta, have been married for two years and welcomed their first child last year.

Emomotimi took to Facebook to accuse certain members of his family and friends of betraying him.
He wrote;
"They will sleep with your wife and still kill you. That's the world we are in. Be careful.
If there are people who still seek truth, join me in my bid to unravel the truth behind my son's paternity
I have said it countless times. If the tests turns out that I was wrong, I am ready to serve the jail term, if they so desire. All I want is, let truth and justice prevail."
"Bcoz I am a leader, I should hide the truth. That in itself is a sin. It is another method of emotional blackmail.
Let it be on record that if I die today, she and her strong men killed me"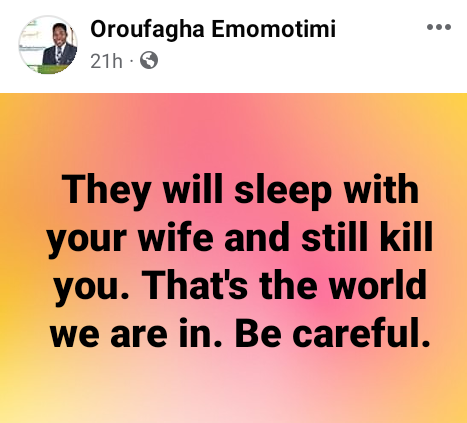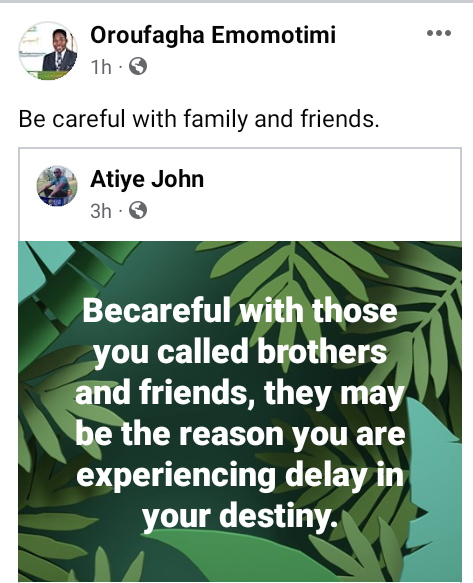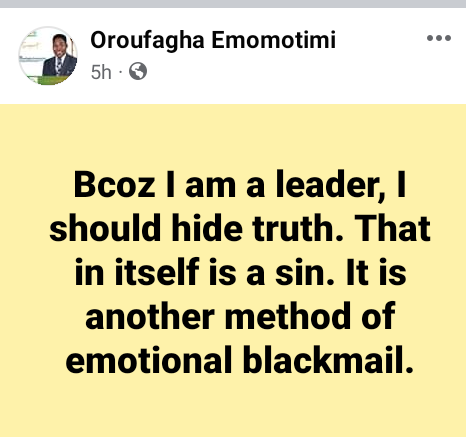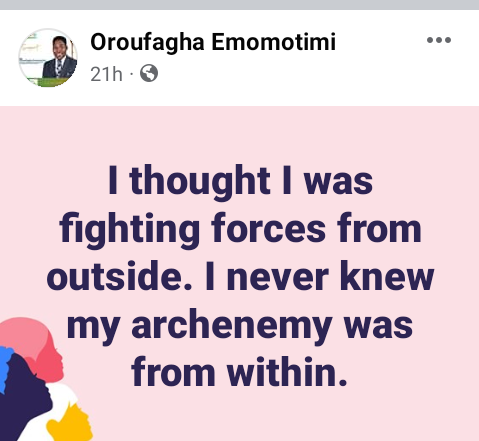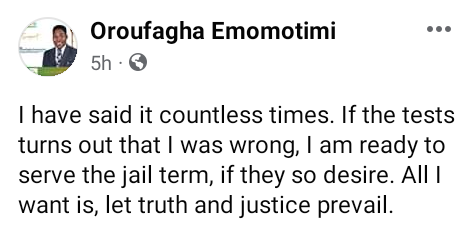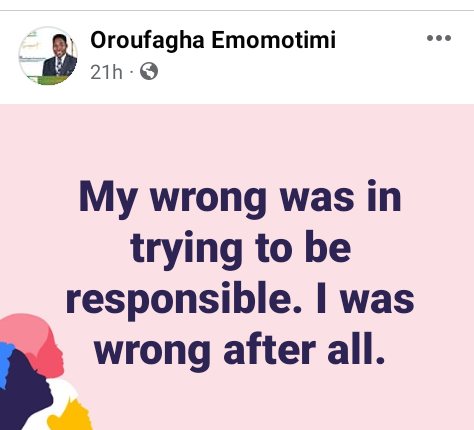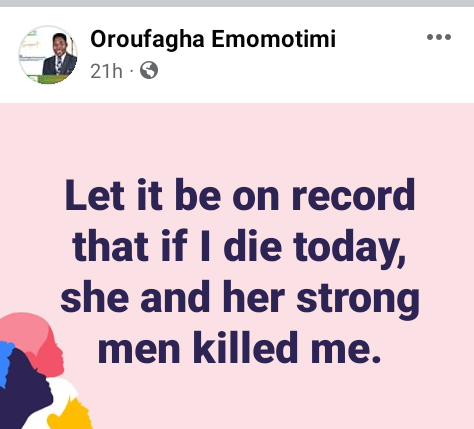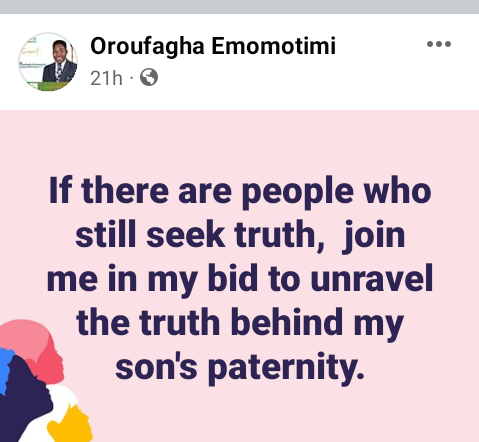 Just three months ago, he took to Facebook to describe his wife as his biggest mentor and a prayer warrior.
In his words;
"MY WIFE, MY BIGGEST MENTOR. My wife, Evang. (Dr.) Mrs. Emomotimi Benedicta, the 'ere ke ere pere 1' of Bila-Mein Kingdom.
A woman of very critical reasoning. She is full of understanding. A wise woman. Wisest lady of the earth. She is keen and transparent. One friend you wish you could have. She doesn't hide telling you the bitter truth. She must leave you blessed and happy. A happy soul. A woman of God.
God saw that my works in the earth are due for a pay, he sent Benny to me. He wrapped her in one piece and gifted me with her. A thousand pieces in one piece. A woman who has stood with me through shame and insult.
My wife is a big blessing to me. A blessing in many ways. Unexplainable ways. It is as though God is using her to guide me. My prayer warrior and defender.
My wife is my first hand specimen in studying women. And i am grateful for how much of a man i have become with you. I have in many other occasions wanted to know certain truths, held the opposite side of some arguments. And my wife doesn't and hasn't proved me wrong. She has proven to be a worthy mentor and role model. And therefore should enjoy her pay too."