A handful of Nigerian social media users got to see the other rather nasty and unfortunate side of Nigerian singer-songwriter, Ikuforiji Olaitan Abdulrahman, popularly known as Oxlade following the feature not one but two scandalous videos of him made on the internet few hours ago.

Oxlade has become a trending topic on Twitter as users react to leaked nude videos of him that were shared online on Tuesday night — the reactions have however been varying as while a percentage of tweeps are surprisingly hailing the singer following the scandal, others are lambasting him for it.
Following the release of his nudes and sextape, netizens have had a thing or two to say about it. A couple of people have even raised an eyebrow over how the narrative is shifted when it's a man whose nudes are leaked but when it was a popular Nigerian songstress some months back, there was so much negativity poured on her.
We curated a couple of tweets from users and here's what some of them had to say,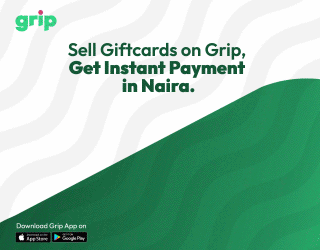 @jedipand: "Nigerians are hypocrites, they bashed Tiwa Savege when her sextape was released, but are not applauding Oxlade because he is a man. Same thing should happen to him too."
@Tiwalang: "I think Oxlade is a good artist, but he is better at something else. Your versatility is admirable."
@deoors: "People that bashed Tiwa's video are applauding that of Oxlade. Different strokes for different folds."
@jayythedope: "Many of you are trying to paint Oxlade's sextape like he committed a crime, smh. Everybody is a virgin on Twitter. It's high time we all stopped acting like kids whenever things like this happen. When sex tapes get leaked, blame the leaker, that's the criminal, period!!"
@khanofkanis11: "Apparently, there will never be much uproar when men's sex tapes get exposes like there is when women's happen. Tiwa's case nearly shit the internet down with takes. Nobody cares about Cross's nudes and everyone laughs about Oxlade's and how good he is. Hypocrisy."
@sammyconnect2: "Oxlade has blocked the comment section on IG. Bros, we are not trolling; we want to hail you."
Read more as you scroll,
Oxlade – We the Twitter FBI, connecting dots. Tiwa Savage LAUTECH #hushpuppi pic.twitter.com/6j2mYwIoDl

— Don Milito (@pablomilly) February 9, 2022
Nobody:

Oxlade: pic.twitter.com/XqvTo1Gyzs

— Ichie Bullion (@principe_viii) February 8, 2022
Who's your role model?

Elon Musk ma

Then why did you write Oxlade? pic.twitter.com/2hD4Diuhlo

— Bidemi (@bidemiquits) February 8, 2022
Omo people naw werey oo 😂😂😂#oxlade pic.twitter.com/0blBYKWP4r

— Barbie Sugar (@BarbieSugar136) February 9, 2022
Make Una Dey try clean camera for better view🙏 #oxlade pic.twitter.com/RATLfRMOkT

— jajideborah (@jajideborah) February 9, 2022
Nobody
Bangbros manager to Oxlade's house : pic.twitter.com/iGPvRTrA4F

— chico malo (@tremaine1017) February 9, 2022