Following the shocking report earlier this morning, that Yinka Ayefele's radio house in Ibadan was being demolished by the Oyo State government, a throwback to the time when the Governor said he wasn't going to demolish it has emerged.
In a new development, this 2016 radio interview with Governor Ajimobi who had just been re-elected for his second term in office re-surfaced online.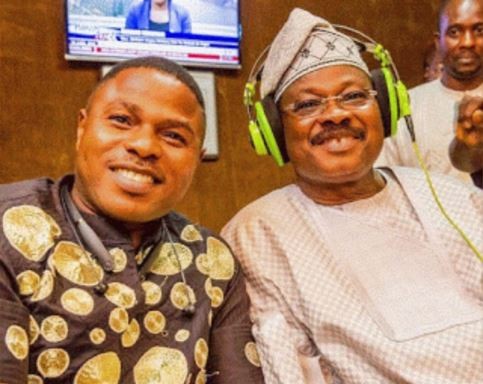 In the interview, the Governor visited the Yinka Ayefele Music House and granted an interview to Fresh FM located inside the building where he revealed that some people within his cabinet were urging him to demolish the radio station because Yinka Ayefele does not support them.
He was quoted as saying,
"Thank God we didn't heed the advice to demolish this building. I thank God I didn't demolish this building. And I can say this is the best radio station I have visited in Oyo State'.
Listen to the full interview below,