Actor Zubby Michael threw a tantrum yesterday as he lambasted people who insinuated he got spiritual powers from controversial cleric, Odumeje.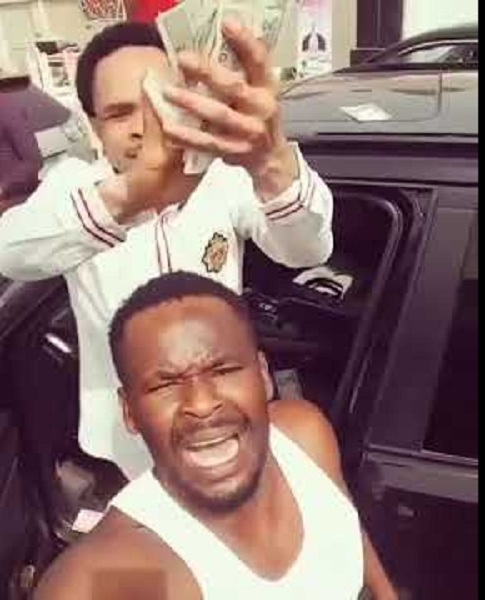 Zubby, who seemed to be on the defensive with the video he shared yesterday, said the prophet was just his very good friend from way back and not his PASTOR.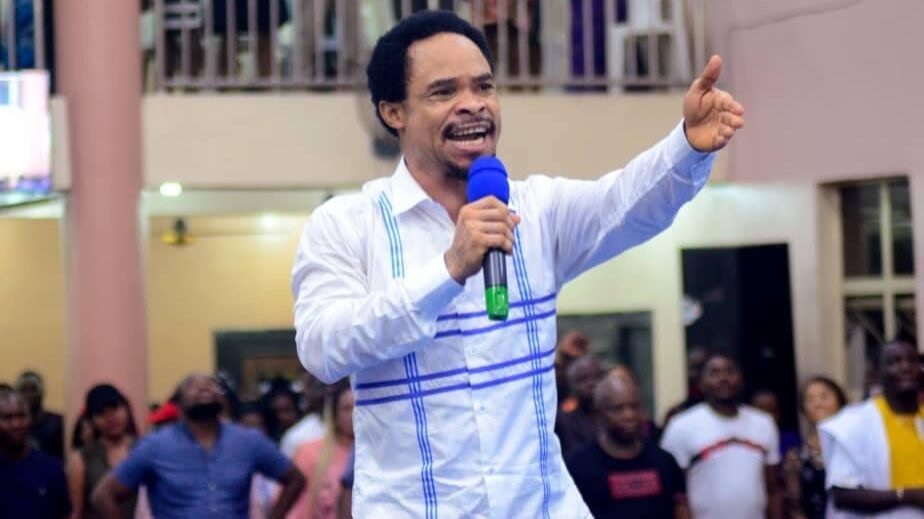 He said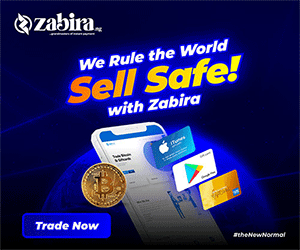 "Listen, i hate interviews… You guys can be enjoying the drama, but i hate it when you say; Na there Zubby go collect power. Na there Zubby go when him blow."
"He's my friend way back in Onitsha. You don see me go there dey pray? Na my guy, no be my pastor. Don't be stupid. I hate it when you tag me in you unnecessary drama. Especially Tunde Ednut, are you stupid? You are a fool"
"If you say Odumeje is a pastor and Zubby's pastor, he gave Zubby powers, you are a fool. And you are insulting God"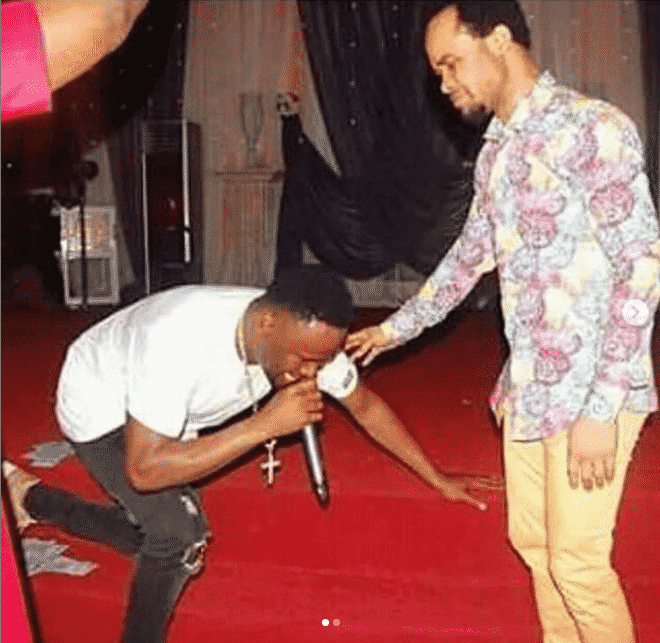 The actor immediately became a trending topic on social media and some fans accused him of lying over the actual relationship he has with the clergyman.
A video has now surfaced and although it being an old one, it shows the Actor testifying (on his knees while being hugged by Odumeje) about how his life has changed in Odumeje's church.
The facebook user who shared the video wrote ;
Dear Zubby Michel,
Before you say any trash that Odumeje is not your pastor, please do well to watch this video.
This was the day you told us what Odumeje have done for you.
God bless you… internet will never forget.
Zubby even called Odumeje "Daddy"…