General overseer of the Redeemed Christian Church of God, Pastor E.A. Adeboye has asked his congregation to not express any form of panic amidst the coronavirus pandemic.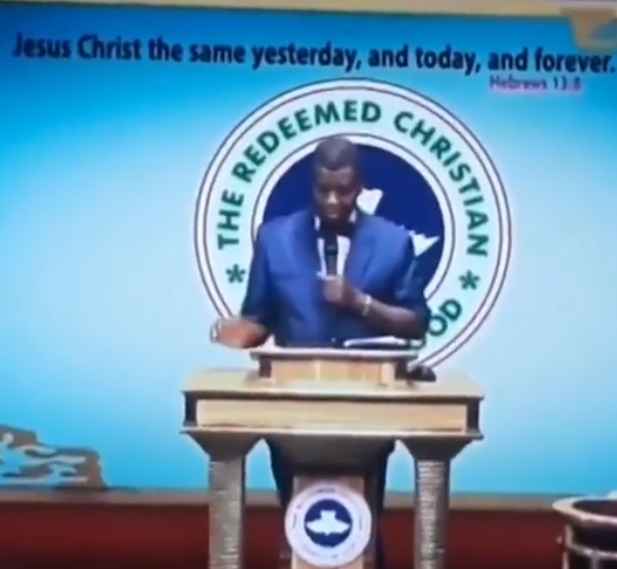 According to him, he's received a revelation from God that "only those whose time has come will die." He gave his revelation while preaching to his members from the pulpit recently.
Adeboye stated that the stay-at-home order is a compulsive holiday and the people whose time have not come, have nothing to worry about.
In his words,
"So, I've told you, the whole world is going to be on compulsive holiday because God wants to prove that he is still in charge.

"It seems that is already coming to pass as you can see. Then you should believe also that you should relax. I'm talking to those of you that are my children.

"No evil is going to come near you at all.

"When I spoke to my Daddy about my pain concerning all the people who are dying and who may yet die, he assured me that only those whose time to die has come will die.

"Only those whose appointed time has come will die.

"And so, if your own appointed time hasn't come, relax. Enjoy your holidays."
Watch the video below,