Nigerian singing sensation, Tiwa Savage is reportedly enraged after Tekno and Ciara allegedly ripped off a song on her 2015 album RED titled, 'Before Nko.'
American R&B diva, Ciara recently released a collaboration with the MMMG signed Tekno titled 'Freak Me' – upon the release of the song, a large number of fans were quick to point out the striking similarities between the new song and Tiwa Savage's track.

Tiwa Savage who apparently got wind of the reports is vehemently angry about the situation.
Thenet.ng reports that they can exclusively confirm that neither Tekno nor Ciara obtained clearance or permission from Tiwa Savage before infringing on her copyright.
Meanwhile, Ciara had excitedly shared the artwork for the single, while Tekno refrained from doing so.

The reason behind his silence is said to be not be far fetched as an unnamed member of Tiwa Savage's camp revealed that Tekno is someone Tiwa Savage considered a friendly colleague; not in the least because they both are Pepsi ambassadors and know each other well.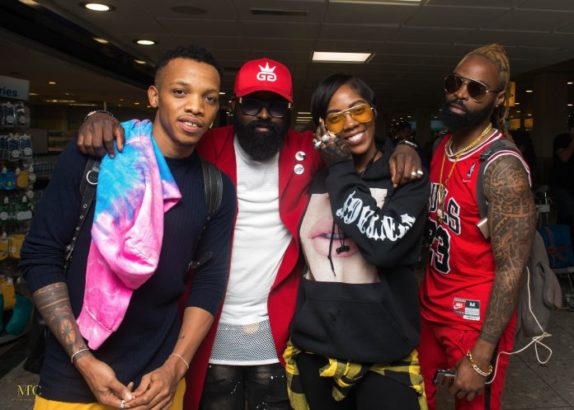 The source said;
"We were surprised that they went that route. They didn't even just sample some strings, the beat and lyrics of the hook are basically the same. Tiwa is extremely upset because it seems like a rip off of her sweat."

"They didn't ask or inform us before the song was made. As a matter of fact, we reached out to them when we heard the song but they didn't do us the courtesy of even responding.

This is not how to do things. Tekno himself is not sharing links to the song as much as his boss Ubi is. This is wrong."

"It may not have been in Ciara's place to know that the song belonged to someone else but the onus was on Tekno as the featured act and producer (who we believe gave the song to her anyway) to inform her."
Although Tiwa Savage (along with Don Jazzy, his brother DPrince) was listed as one of the composers on streaming sites such as TIDAL, she believes that does not suffice as 'permission'.
Listen to Tiwa Savage's Before Nko, Below:
Listen to Ciara Ft. Tekno, Freak Me. Here