A viral picture showing a cute little boy photobombing a wedding picture made rounds on the internet, with many applauding the photographer, and adoring the boy for his cheesy attitude.
Recall he share the photo with the caption: "I was about taking a shot when this lil man came right in front of me to pose for a shot,had to suspend my shot to take his first.
Moral lesson for me: Never look down on anyone, no matter how they dress or look. Also remember no one knows tomorrow.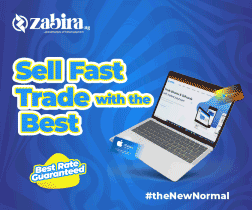 You never can tell this lil man could be Nigeria President someday.."
Days after the photo went viral, many folks on the internet called for the boy to be found, so little donations can be made towards his welfare.
He was immediately found of course, by the photographer, and someone even promised to sponsor the boy till University Level!
The photographer, @ayaworanmedia, was at Oluwatobiloba's home yesterday where he met with his father who revealed is separated from his mum.
Tobi's father alleged that his mum abandoned him when he was a month old.
Food items were given to Tobi's family, the photographer then shared Tobi's story.
Read below;
He is three years old and a product of failed marriage. According to his father, the boy was abandoned by his mother when he was barely a month old. His father, unable to cater for the boy, sought for a nanny who works in a daycare center, to take custody of the boy.
The nanny has been taken care of the boy since then. Though the father is a graduate of Electrical Engineering, he is jobless.
Though Oluwatobiloba has never seen the four walls of a school, he has a good command of English language considering his age. He speaks and understand English Language.
The father is appealing to well-meaning Nigerians to assists in educating the boy who is passionate, bold and intelligent.
Friends, let's make help in unleashing the potentials of this young boy. Yes, we can!
Watch the Video: