Ubi Franklin in a "Ask Me Any Question" post on Instagram, which is currently trending amongst IG users, has answered a question about Slay Queens and Slay Mamas.
He said he loves slay mamas, and prefers them to slay queens because they are more mature!
Ubi who is a father of two, had both children with different mothers.
It's safe to say that the mother of his children are both SLAY MAMAS and not just only that, he forgot to add he loves them BEAUTIFUL too.
Recall his ex-wife, Lilian Esoro had taken to her Instagram page earlier today to wish their son a happy birthday message.
In the message, she had asked how they both managed to have their son.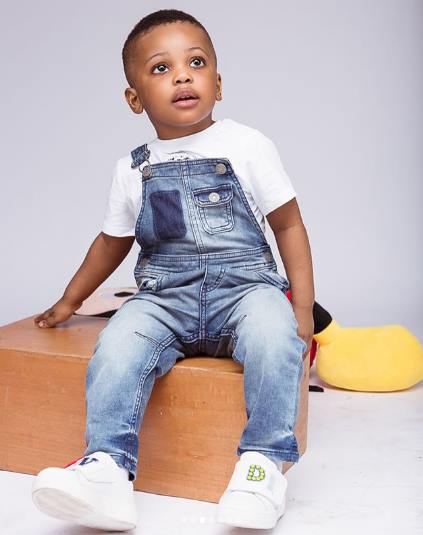 According to Lilian, she can't comprehend how she did it with Ubi but they are raising a rare gem together.
"Happy birthday son.🎉🎊🎀🎈 I am super blessed seeing you take on another year in good health, happiness n strength. I am super glad your dad and I are able to raise a super Happy, handsome, sweet, smart, and intelligent boy.
"I really don't know how we did this @ubifranklintriplemg but we are raising a rare gem here. I bless God for it all. We are super proud to have you as our son.
"Happy birthday my sweet-happy-sugar-creamy-handsome-chocolate-butterscotch footballer in the making 😆😆😆 oya oo Modeling Agencies over to you. 😂😂😂🤣 Go forth and prosper in Jesus name. Mummy loves you 💕💕"