Ultimate Love reality star, Chris Adah has addressed those criticizing her for marrying a man younger than she is.
The 37-year-old communication expert revealed a troll left an unflattering comment on her page, berating her for marrying her husband who is only 2 years younger than she is.
Recall that Adah tied the knot with Chris Obaoye in November 2020 after they met in the Ultimate Love house and months of courtship.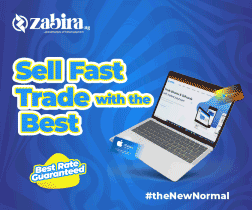 Reacting to the troll's comment she stated that it's heart-wrenching that the society sees young ladies marrying older men as a norm, but frowns at women who marry a man they are older then even if it's just 2 years difference.
In her words,
"I don't know what is wrong with people so it's okay for women in ther 20's to marry 64-year-old man but not okay for a 37-year-old woman to marry a 35-year-old man. I don't know just because you saw me on TV doesn't give you the right to my life. Agreed I was a social experiment for your entertainment…"
Watch video below,