Things are happening in this country!
The battle of the crossdressers is upon us as one Michelle Page, a not-so-popular drag queen recently took to social media to issue a challenge to popular crossdresser, Bobrisky.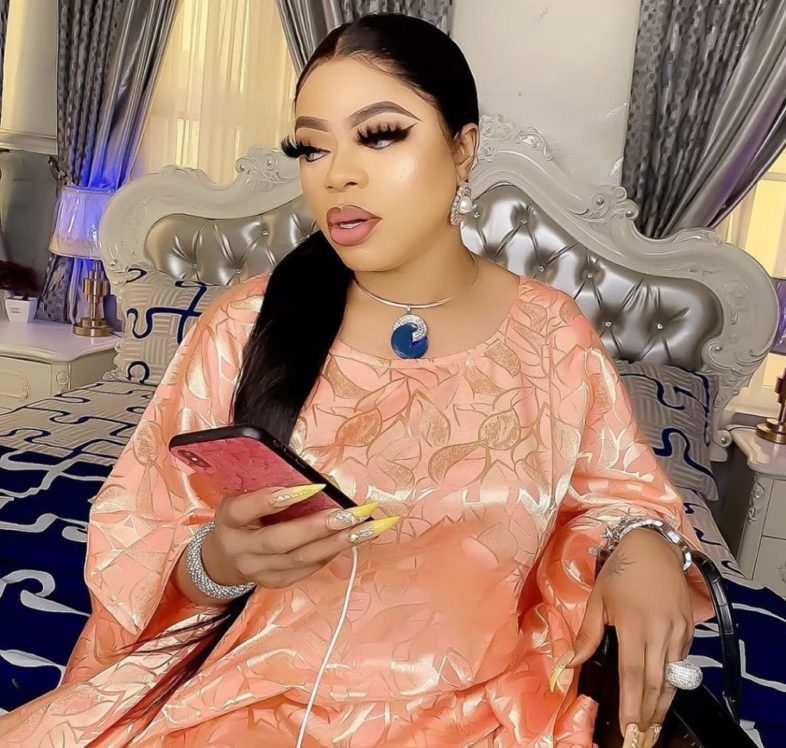 Michelle appears unimpressed by the posts Bobrisky shares on IG and she challenged Bob to a no makeup challenge.
Michelle Page wrote ;
I challenge @bobrisky222, The Nigeria Barbie to come out without makeup
I want her to come out without editing or filter, i will now tell her that i am her m4other.