Last week, the story of the alleged kidnap of a teenage girl went viral on social media as well-meaning Nigerians used their handles to amplify the search for the young student of AAU.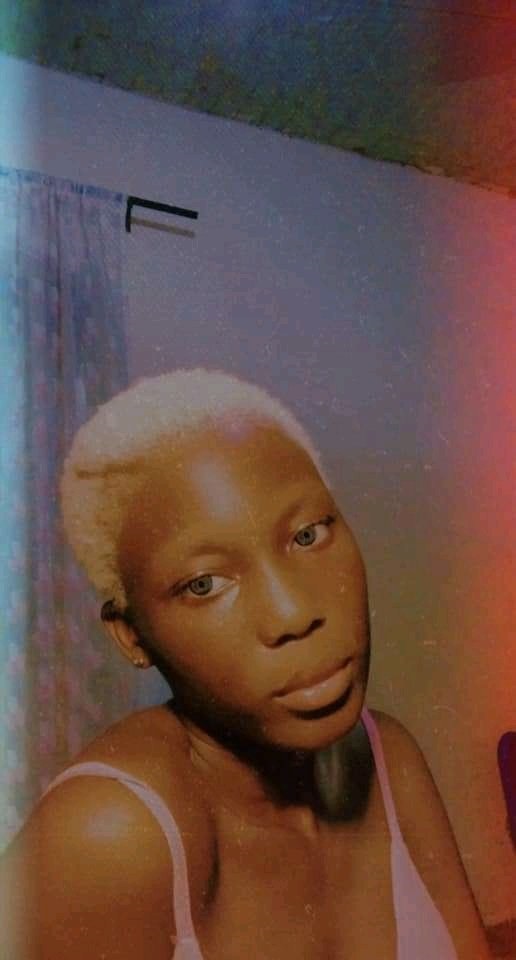 According to the reports on social media, the girl identified as Oyiza was kidnapped on her way to Kogi State and her abductors demanded the sum of 100 Million Naira for her release.
The good news is that she's been found but new reports and investigation suggest she faked her own kidnap.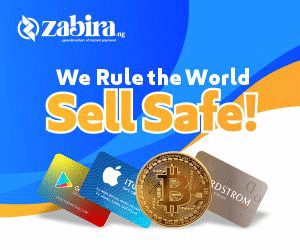 Adebayo Oyiza, shortly after resurfacing on social media, took to Facebook to share ;
I can't write essay
I no fit
Till further notice
I'm very unwell
Cruise ?
So did I come online to post I was kidnapped or I called one person to please reach out and help me that I got kidnapped
I had an health issue and I was going to fix and I got napped' on the road, if you stay in Okene or know anyone there, stroll go parks or police station and ask them what happened
However, her story didn't add up as facebook users caught the 'lie' and took to the comment section to lampoon her.
A popular facebook influncer known as Boda Giggle shared on his page ;
Few days ago.
I received multiple tags, friend requests and messages about a particular Adebayo Oyiza, whom they claimed was kidnapped by Fulani herdsmen.
They wanted me to use my "Influencing" abilities, according to them.
The whole story didn't add up to me, but I didn't want to be insensitive on top kidnap case, so I just kept my cool.
I didn't want to to bring a non-authentic news to my timeline, so y'all don't doubt my credibility next time.
According to news.
Kidnappers demanded for 100 million ransom even when she was nothing close to being a rich parents child.
So, I stayed up all night trying to get to the root of the matter.
My mother and sisters can testify to the fact.
My Mom began to ask when I became a detective that was on a kidnap case. ?
I demanded to talk to her Mom, so I'd get the correct news.
But, I got referred to someone who they claimed to be her brother.
[Check comment section for screenshots. The chats with her so-called brother also didn't add up, at all.]
I even called her so-called Dad, asked few questions and when the questions were getting heated based on sey I be Detective Gigz.
He asked me why I was questioning his integrity. ?
My instincts just told me something was off.
A lot of people lashed me in the DM for not posting to help her.
They said why would I be stupid enough not to believe a story Yabaleft carried and even trended on Twitter.
I've been in this game for long.
Influencers and bloggers want what would give them "clicks" and "shares", so they take any story that can do that, regardless of it's authenticity.
I reached out to few people too, who also saw a lot of flaws in the kidnap story.
Good news.
I came online to hear she was released yesterday without collecting any ransom.
I was so happy. Thanked God.
And the first thing the girl posted was "Wagwan." coupled with smiling emojis.
For someone traumatized, I was shocked but I still kept my cool.
A lot of people got irritated with that particular post and asked that she came to narrate whatever happened.
Girl while narrating her staged story said she trekked inside the bush from Lokoja to Edo before she found her way home.
As my curiosity would demand, I went to Google to find the distance between Lokoja to Edo by foot and fam, it was a whole 39 hours!
But, someone trekked it in less than 4 hours.
Y'all never told me we had Flash in Nigeria, and I'm vexed. ?
Complicating herself the more, Girl even still said she was released in the night, when she actually made her Wagwan post by 4 PM.
I don't know why y'all do things for clout on this app.
To think she made people cry.
To think people prayed for her.
To think people panicked.
To think she made people send money, and it was all CLOUT.
What's hard in being real?
What's hard in saying you need help than staging a kidnap?
If I hear about any kidnap now.
Na to dey doubt first, or think sey na cruise.
This app sef.
Phew! I'm done with y'all on this app!!!
All of us be cruise.
Edit: I finally posted the screenshot of the chats.
©BodaGiguu