American reality star Natalie Nunn went off on Nigerian ladies early yesterday morning after she announced that she will be visiting Lagos for a big project.
After her announcement her mentions were lit up with comments from Nigerians and she took the opportunity to address the fact that a certain Nigerian blog constantly calls her out whenever she's on a trip.
According to her, when the blog posts something about her Nigerian ladies go into the comments to start arguing and call her names while also bad-mouthing Nigerian men.
See her tweets below.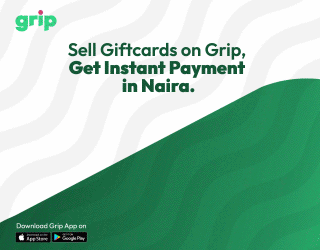 FLIGHTS BOOKED LAGOS NIGERIA ✈️✈️✈️ SEE YOU SOON BIG THINGS PLANNED FILMING SOMETHING BIG FOR YOU GUYS IN NIGERIA ??

— natalie nunn (@missnatalienunn) January 25, 2016
Where my followers from LAGOS NIGERIA??

— natalie nunn (@missnatalienunn) January 25, 2016
I love when THEY COME FOR ME MOTIVATED ME TO KEEP GETTING THIS MONEY ?????????????????????

— natalie nunn (@missnatalienunn) January 25, 2016
When they watching really close your ever move MAKE SURE YOU TURN IT THE FUCK UP ON EMMMM ????

— natalie nunn (@missnatalienunn) January 25, 2016
Has decide to blog about me going to nigeria lagos to film!! Do they not recall IVE BEEN FILMING STUFF WITH NIGERIA FOR SO LONG

— natalie nunn (@missnatalienunn) January 25, 2016
I cant understand why the ladies over in nigeria go on these blogs and talk so bad about their own men!! Its really sad what they say!!

— natalie nunn (@missnatalienunn) January 25, 2016
So I guess the same nigerian blog who loves to talk about me with their followers who love to talk as well pic.twitter.com/SsgBKT6ZAq

— natalie nunn (@missnatalienunn) January 25, 2016
Anytime anyone actress singer reality star goes to Nigeria all the nigerian ladies start saying that us americans are hoeing

— natalie nunn (@missnatalienunn) January 25, 2016
They start hating and saying were getting paid by the men to come bla bla bla…. So if that was the case what does that say about ur men?

— natalie nunn (@missnatalienunn) January 25, 2016
I wish some ladies would learn to stop fucking hating and understand NOT ALL WOMAN DO WHAT YOUR DOING TO GET MONEY!! ?

— natalie nunn (@missnatalienunn) January 25, 2016
If you guys know thats how your men are what does that make you still standing by letting him do what he does?? EXACTLY

— natalie nunn (@missnatalienunn) January 25, 2016
Sounds to me like nigerian ladies got a problem with the american ladies …BUT IT SURE ALSO SOUNDS LIKE YOUR MEN DONT HAVE THE SAME PROBLEM

— natalie nunn (@missnatalienunn) January 25, 2016
So stop arguing on the blogs and worrying about the american ladies in hollywood calling us all types of names!! Its getting old

— natalie nunn (@missnatalienunn) January 25, 2016
No seriously like if I go anywhere DUBAI, LONDON, JAMAICA anywhere this nigerian blog will be like shes hoeing with some nigerian ???

— natalie nunn (@missnatalienunn) January 25, 2016
But IM IN THE CLUB OUT IN PUBLIC PLACES ITS NOT LIKE IM HIDING IN A HOTEL …. ???? JUST STOP WITH THE HATING SHIT SERIOUSLY ITS OLD

— natalie nunn (@missnatalienunn) January 25, 2016
But anywhoooo I LOVE NIGERIA AND LOVE NIGERIANS JUST THE HATE HAS TO STOP CAUSE NOT ALL REALITY STARS AND ACTRESS WHO COME TO NIGERIA HOEING

— natalie nunn (@missnatalienunn) January 25, 2016
Olu maintain Nawti video way before all this natalie nigeria bad talking ….

— natalie nunn (@missnatalienunn) January 25, 2016
Just had to address that issue and I think I spoke for us all cause its really honestly getting old!!

— natalie nunn (@missnatalienunn) January 25, 2016
I even recall when I was the lead in olu maintain Nawti video there were so many comments from nigerian ladies saying I wasnt black enough

— natalie nunn (@missnatalienunn) January 25, 2016
To be in that video and they felt olu maintain shouldnt have even put me in the video cause a dark nigerian girl would have been better

— natalie nunn (@missnatalienunn) January 25, 2016
The videos on youtube has millions of views and also the comments are there…. Its really sad that they would say such a thing!!

— natalie nunn (@missnatalienunn) January 25, 2016
I just think this issue should be addressed cause for some reason people ignore it and I feel like I want to know what is the problem??

— natalie nunn (@missnatalienunn) January 25, 2016
Home sweet home …: so happy to be back in cali with my husband!! Cuddle by the fire!! ??

— natalie nunn (@missnatalienunn) January 25, 2016