A young Nigerian lady shared a video on her TikTok space where she shamed guys who still use old iPhone models. She however received backlash from netizens who ridiculed her for living in a not so posh environment but has the nerve to shame other people.

Her TikTok video made rounds on social media and in it, she records herself in a space that's supposedly her room and makes jest of guys who use iPhone models that has a button unlike the recent series without one.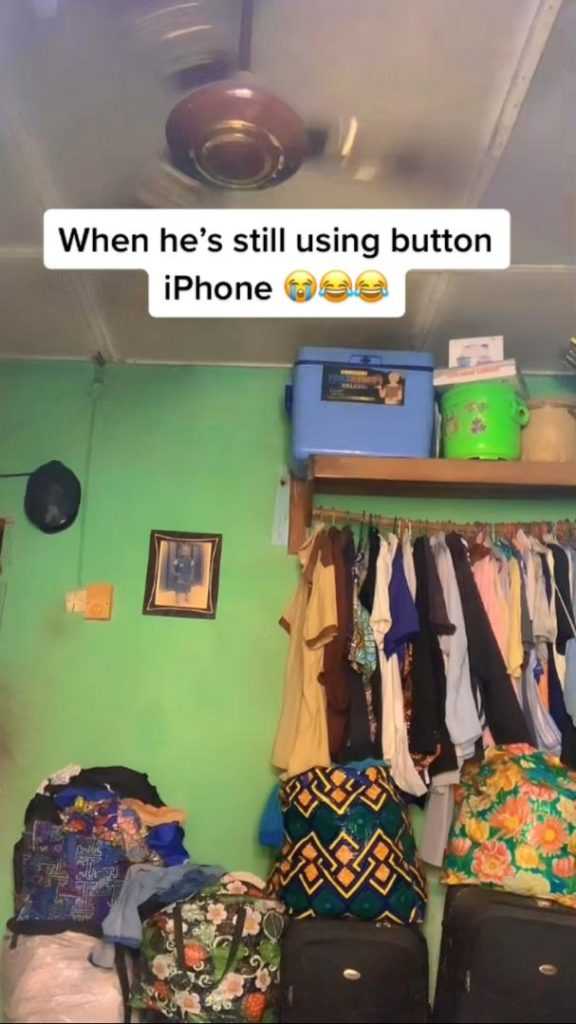 While netizens ridiculed her for making such a video, one particular young man, who's a tad popular on the video-sharing space lambasted the lady for bragging with a phone worth over N500K yet living in a house that looks tattered and unkempt; one which he compared with a prison.
Watch the video,