Popular Nollywood actress Margaret Bandele Olayinka, better known as Iya Gbonkan, has received a brand new car from a fan.
This comes days after the veteran actress took to social media to lament not owning a car despite spending over a decade in the Nigerian movie industry.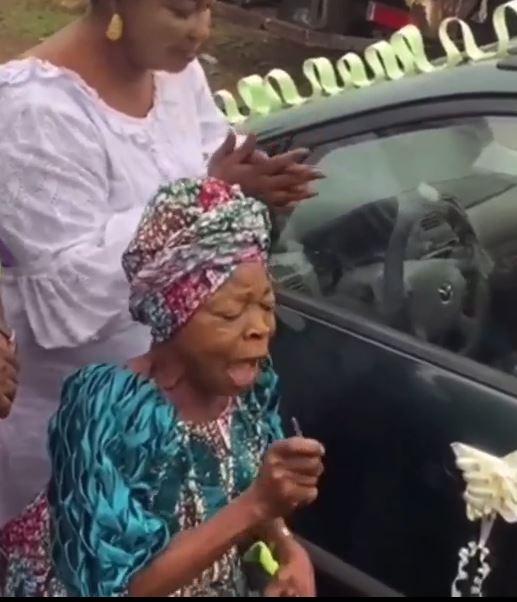 In the video, she noted that despite her age and experience, she still relies on walking and public transportation to get around from one place to another.
Iya Gbonkan urged Nigerians, particularly her fans, to honor her with a car while she is still alive, instead of waiting to celebrate her or offer grand gestures when she dies.
Fortunately, her plea did not go unheard, and she has now received a new car from a fan.
A video posted online captured the heartwarming moment when the veteran actress was handed the car key.
Overjoyed, she is seen posing with her new car and offering prayers of gratitude for the fan's kind gesture.
Meanwhile, after Iya Gbonkan's plea, her fans have already donated N5 million towards purchasing a car and supporting a housing project for her.
Pastor Gabriel personally visited the actress in Osogbo after getting wind of the viral video and reaching out to her.
He was moved by compassion and took action right away to raise money from kind people all over the world to fulfill her ambition of having an automobile, and over 5 million Naira has been donated to support her cause.
Watch video below,