A video that was shared online shows the fatal moment a Nigerian military troop were involved in a quite ghastly auto-crash while on their way to Borno to tackle Boko Haram insurgents who'd taken hostage of travellers along Maiduguri-Damaturu Road.
The video was being casually made to show the gallant troops in their military vans making their way into Borno through Jakana town as onlookers and residents of the area watched in amusement… The spectator who made the video is heard saying they're army reinforcements going to Borno to fight Boko Haram insurgents.
As he made the video showing the military convoy, moving in top speed, a screeching sound is heard seconds later and focusing his camera on where the sound came from, onlookers can be seen dashing away as one particular military van is seen somersaulting on the road.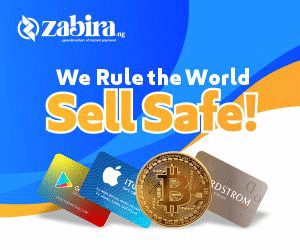 Watch a video showing the moment the accident occurred below,
According to reports online, there were four casualties from the horrifying accident. A military source who spoke to SR, said the soldiers were responding to a distress call by the police.
He said,
"Some travellers along the Jakana-Auno Road alerted the police stationed in the area of a Boko Haram attack and the policemen promptly called the military.

"Unfortunately, while waiting for the military to clear the road, a detachment of the soldiers heading to the location where the attack was ongoing was involved in a ghastly motor accident. Two Toyota vehicles were seriously damaged.

"We lost at least four of our men, many others including those along the road were also injured,"