A 20-year-old married Nigerian lady has taken to social media to lament bitterly over her inability to have children.
In a quite touching video she shared online, the young lady is seen crying profusely as she narrates how doctors confirmed she'll never be able to have children of her own due to her reckless past.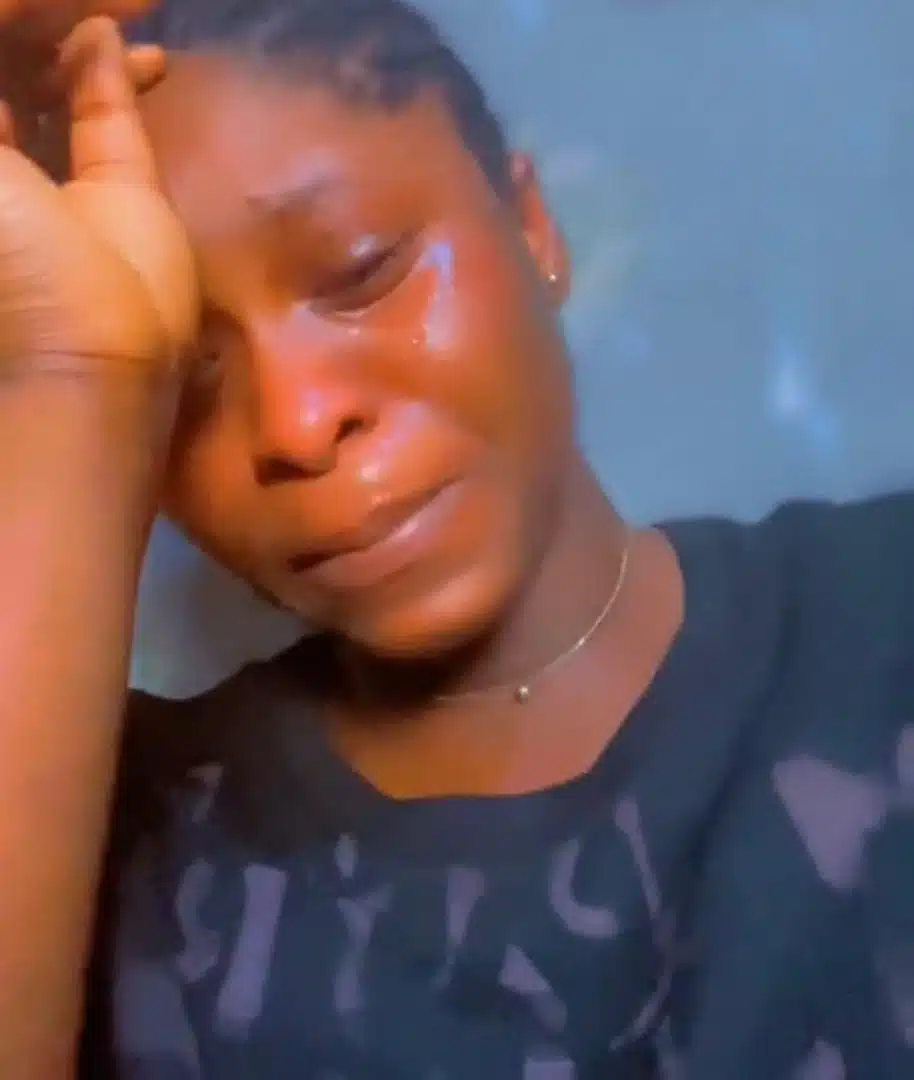 She claimed she's had 35 abortions in the past, and this damaged her womb.
She says now that her inability to bear a child is causing a serious problem in her home and that her only option now is to end her marriage since she can't give her husband kids.
"I have aborted 35 kids at the age of 20, now am married and the doctor said I can't give birth again. Now I have to get a divorce," she wrote while sharing the video.
Watch below,

Reacting to the clip, an Instagram user who appears to doubt her story wrote, "You don't know what God has done for you if you don't have any family members that can chase clout with nonsense".
Another user added,
You enjoyed benefits of being married without getting married and now you can't enjoy the marriage. So sad I feel for you. Miracle no dey tire jesus. If Sarah fit give birth at such age then nothing is impossible. Pull the garment of Christ and ask for forgiveness then your own miracle might just happen.