Wizkid is undeniably Nigeria's biggest pop star, and now Vogue magazine has crowned him the best-Dressed Pop Star in Nigeria.
In 2015, the singer broke the internet after Canadian rapper Drake dropped the remix of 'Ojuelegba' on his OVO Sound radio.
Next he was featured in Fader magazine where he talked about his future works and collaborations. This February, Fader published a list of 12 innovative singers who have what they described as 'the coolest' sounds, and Nigeria's Star Boy made the fifth position.
Today, Wizkid shows that there's no stopping him now, as he has just made his debut feature in the prestigious magazine.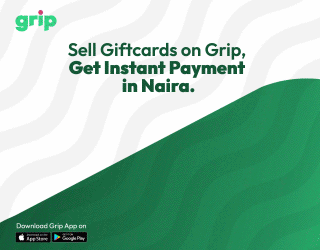 In Vogue, Wizkid talked about style, shopping in Lagos, rocking traditional Nigerian clothes, his plans with BBC to make clothes for his tour, releasing his own clothing line, and more.
See the excerpt of his interview:
On his love for streetwear like Bape:
Yeah, I like me some Bape, you know. But I wear anything to be honest. Adyn, Rick Owens, Givenchy, anything. I shop from everywhere. We're talking with BBC to make clothes for my tour.
On shopping in Lagos
I have local tailors out there who make me traditional stuff. So I get material from Lagos, and I have them make me pieces. I mix them up with whatever I wear. I have a whole lot of tailors. The fabrics are from different parts of Nigeria. We have the tie and dye from the western part of Nigeria. We get stuff from the north. I mix it up.
On how much he wears traditional clothes
When I'm back home, all I wear is African fabric. All I really rock is the traditional stuff. That's the in thing right now. That's really coming back. Back in the day, our parents used to wear it every day, and they still do, but now it's cool for wee young ones to wear it. It's amazing. We're doing it differently. We're having it a little bit more fitted. We have styles on it, embroideries and stuff, by local people, made by hand, designed on it.
On what he thinks of Lagos fashion style:
Lagos style is fresh and different. Even with the tailors, they get very innovative with their stuff, with the cuts. When my parents used to make the traditional wares, it was a little bit baggy. But now the tailors are able to infuse the European style, making it slim-fit. Lagos style is different, man. Innovative.
On using tailors in Nigeria:
One hundred percent. The clothes I make back home are proper—properly fitted. Proper, proper. Tailors are A1 back home. I design everything myself, and I get them to make it. I do a little sketch; sometimes I just sit down with a tailor and describe what I want. Sometimes we go back and forth, like, for days, trying to get it right. Sometimes it'll take a day to make it, sometimes three, four days. I have a lot of tailors. If I want something made in 12 hours, it will be made in 12 hours.
On why he loves colourful shoes:
Well, I'm actually doing white right now. But I like colorful shoes because most of the time I wear black, so I want it to be where my shoes are popping. I'm wearing Harrods shoes right now.
On the possibility of releasing his own clothing line:
I'm hoping to release a clothing line after my EP, planned for April. It's going to be tracksuits, T-shirts, hats, and African attire as well. I'll have a special line for traditional [clothes] with my tailors. Taking Africa to the world. It's a lot of responsibility. Even for my T-shirts, I'm having the real African prints used as the design on them. I'm getting them locally made in the villages in Nigeria. The proper, proper materials.
On who his style icon is:
I love Pharrell's style. It inspires me. It's not about the brands, you know, it's how you put them together. Everything he rocks, he makes it look so good.
On what's like living in Lagos:
I live in Lekki now. There are new clubs popping up every day. We go to places like Escape, Sip, and it's madness. December is the craziest time to be in Lagos. I just left there, so I'm pretty exhausted from going hard. Africa is the next thing right now. Talking fashion, music, anything—Africa is on top of all that.