While quite a handful of ladies are irritated with Big Brother Naija: Lockdown housemate, Ozo's persistent pursuance of his love interest in the house, Nengi even after the latter has consistently downplayed his affections, it appears other ladies desire the kinda love Ozo projects.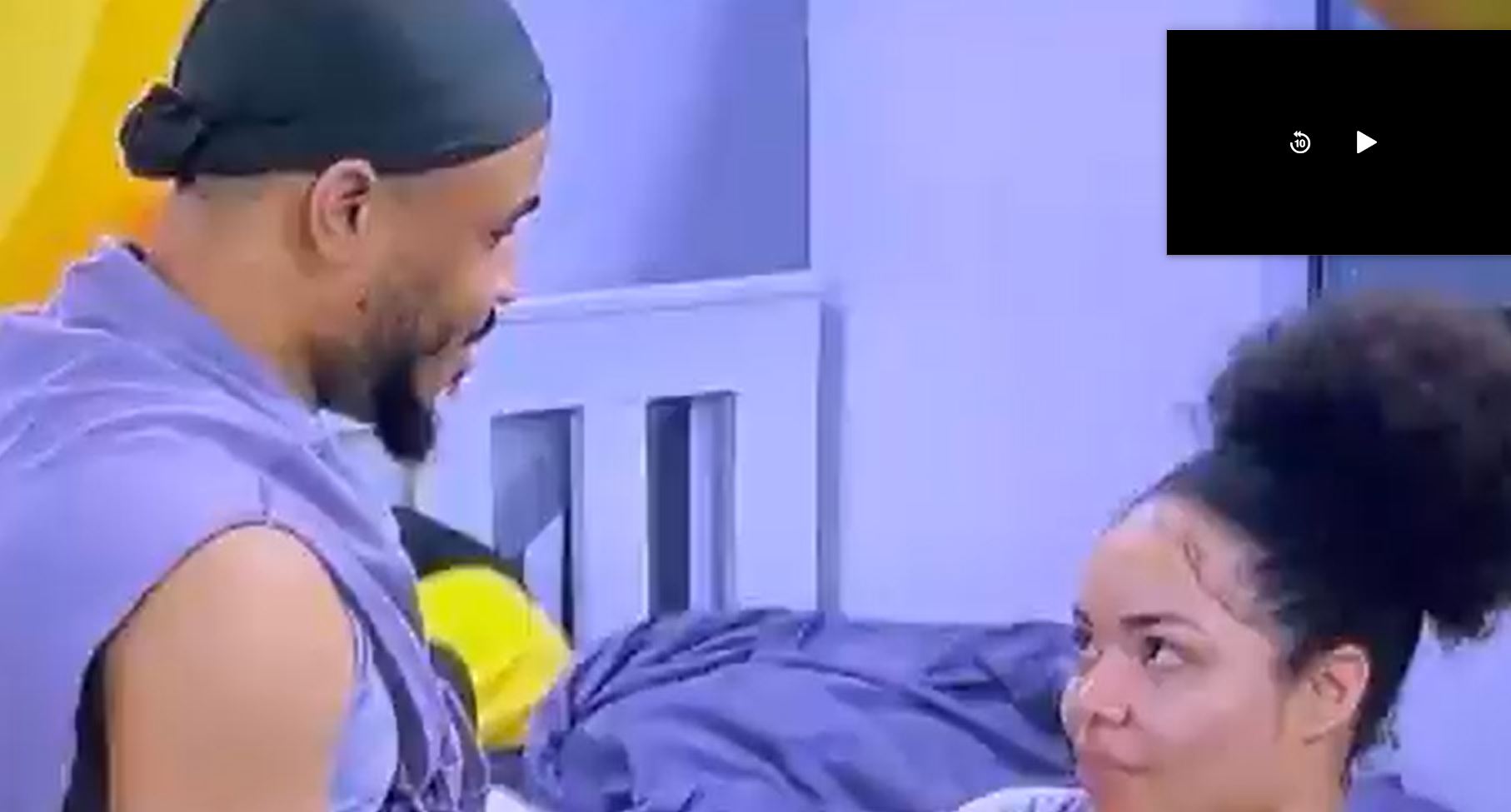 Particularly BBNaija alumni, Uriel Oputa and Princess, other women are beginning to pray to God for "a man like Ozo" — Oputa, in a recent comment on social media, said she's actually tired of being with bad boys and wants a man who'd give her piece of mind like Ozo.
Princess, responding to her comment, seconded her Uriel's desire as she said she also doesn't want a "flippant romance" but wants a man who loves her with intensity… not sometimes.

Uriel wrote, Truth be told deep down I want a man like Ozo. Dedicated.. plus he won't cheat. Peace of mind. Opor!!! I'm done with Bad boys
To which Princess responded,
I agree with caption…a man that loves intensely. I dont like all this flippant romance. Loving me sometimes…mba !!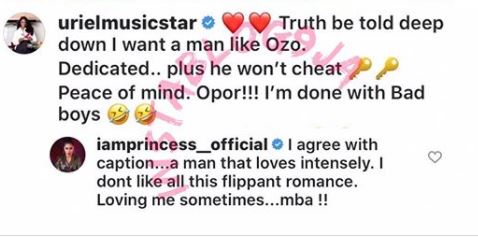 Img scr courtesy of IB9JA