Reality TV star, Nengi's sister, Chef Tuma, has broken her silence following an alleged report that the BBNaija star's Range Rover was confiscated by the Economic and Financial Crimes Commission (EFCC).
Reports made the rounds earlier that the anti-graft agency confiscated Nengi's N37M Range Rover that she acquired in 2021.

The whip was allegedly a present from billionaire Micheal Diongoli, who is currently being investigated by the EFCC for alleged fraud.
In the midst of the ongoing controversy, Nengi's sister, Chef Tuma, expressed regret for pushing her sister to participate in the reality show that catapulted her to fame in an Instagram post.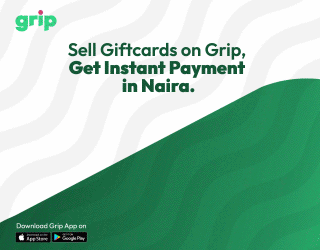 According to her, Nengi preferred a tranquil life and never wanted to be in the spotlight.
In her words,
"I was actually the one that pressurized her to go for it….It was more like my dream. She actually wanted a peaceful and quiet life. Now I sometimes wish I didn't…. But in all we thank God for everything and we will always conquer. After all dem no dey try to pluck fruit wey never ripe".
See her post below,

In other news, Big Brother Naija season 5 star, Nengi Rebecca Hampson has reacted after being linked to President Muhammadu Buhari on Twitter.
The drama started when media personality, Ebuka Obi-Uchendu, posted Buhari's admonition to striking lecturers in the country to call off the strike because they are harming the next generation.
"'Enough is enough. Don't hurt the next generation for goodness sake.' President Buhari to ASUU" he tweeted.
In response, a Twitter user lambasted Buhari for always acting oblivious to the happenings in the country and stated that Nengi has the same trait.
However, another Twitter user who seemed to have a beef with the reality show star, said he thinks Nengi is Buhari's adviser because she has been 'benefiting' from the current administration.
The user went on to list Nengi's achievement and called on EFCC to investigate her source of income.
"I think Nengi is the one advising that man to be wicked. That girl likes using men to achieve her goals. and she's the only one benefiting from Nigeria government. Under 2 years, she has a house, car, private business. @officialEFCC should look into her case.", the troll wrote.
Interestingly, the tweet caught the eye of the BBNaija star and she responded with a rather light-hearted comment.
"Special Adviser to the President, FRN. That's my NEW Title. 😂😂🤣", she wrote.