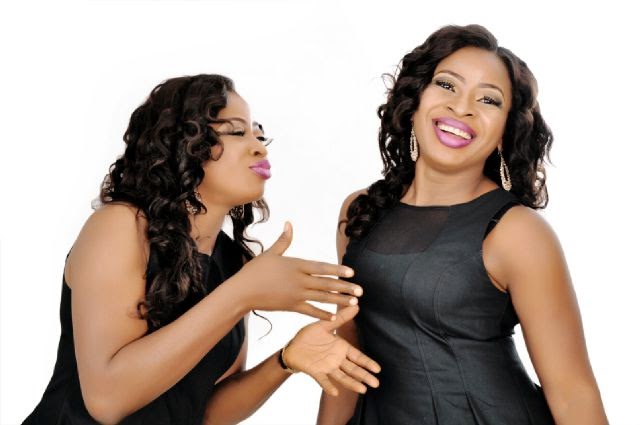 Famous Nollywood twin stars, Chidinma and Chidebere Aneke have just disclosed that there relationship stats reads "single" but they aren't "searching".
Speaking with Saturday Beats, they said, it was against their religious belief to search for husband.
Chidnma said:
SEE ALSO: "Why we are not married yet" – Aneke Twins
"There is a difference between my private life and my public life. That I am a celebrity does not mean people should know about my relationship. It is when we are getting married that we will let them know. For now, we are not in a relationship. We are not searching because the Bible says that he that finds a wife finds a good thing and obtains favour. We are not searching for men, instead, they should search for us. We cannot be searching; it is in the Bible, how can the woman be the one to be searching for a man?" It is against our belief,"
On the allegations of bleaching their skins, they said:
"My sister and I still use the same cream, we have not changed it at all. It is just that we do not go out when the sun is scorching. We do not use any bleaching cream. Before, the cream we use was about N350 until the price increased to N550. We did not use anything on our skin to be fairer and we are not bleaching. We still use the same soap we have been using. People ask us how we make our skin glow and we recommend the same things we use to them. They come back to tell us that it didn't work for them. Our skin care product is not expensive, it is very affordable. I don't know what they mean by we bleach our skin," she said.