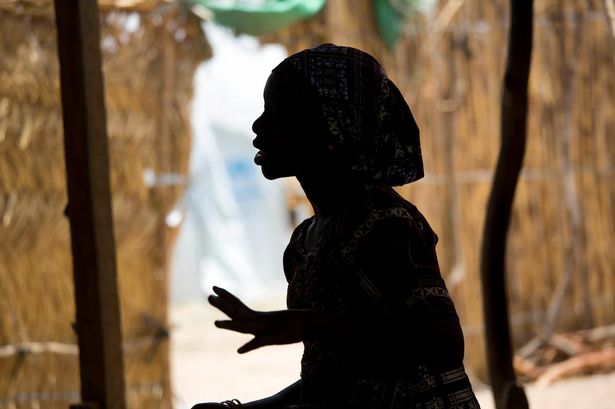 Young girls snatched from their villages by fighters from the world's deadliest terror group, Boko Haram, are volunteering to be suicide bombers to escape hunger and rape.
For the thousands of schoolgirls kidnapped by Boko Haram, having explosives strapped to their bodies or hidden in a basket on their heads is the only chance of escape.
Three quarters of all child bombers are girls.
Fati, 16, who managed to flee to the Minawo refugee camp in Camaroon after being kidnapped and raped by Boko Haram fighters told CNN the girls would compete with each other to be picked for the deadly mission.
She said:
"They came to us to pick us. They would ask, 'Who wants to be a suicide bomber?'The girls would shout, 'me, me, me.' They were fighting to do the suicide bombings."
But instead of choosing death, Fati said volunteering for these missions was often the only hope these young girls had of getting away.
She added:
"If they give them a suicide bomb, then maybe they would meet soldiers, tell them, 'I have a bomb on me' and they could remove the bomb. They can run away."
Fati, who was kidnapped and raped in 2014, was herself freed when her fighter 'husband' defected and tried to flee over the border.
But for the girls who do escape, life can be incredibly difficult as they are shunned and ostracised by civilians who are worried they could be hiding bombs.
Mohammed Amodu, a refugee leader told CNN:
"If we see a strange girl, she may be a suicide bomber. Perhaps their mind is with Boko Haram."