A Nigerian writer sparked an online debate after revealing that he ended his relationship with a woman because she was independent and had it all.
The young man, identified as Chinedu Ihekwoaba, admitted on Twitter that being with his ex-girlfriend made him feel less of a man because she was too independent.
He explained that he came to the conclusion that he couldn't control her because she had everything and he couldn't provide anything, so he dissolved the relationship.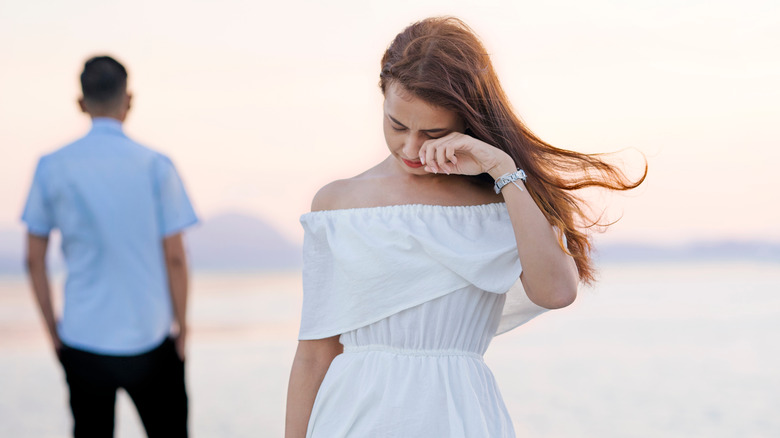 He further disclosed that he felt useless in the relationship because he wasn't contributing anything.
His words,
"I left a lady because she was too independent. She had it all. I contributed nothing. I felt useless in the relationship. I couldn't act like a man. I don't think I will be able to control her. She won't be submissive to me. So I ended it. Mind you, she did nothing wrong…"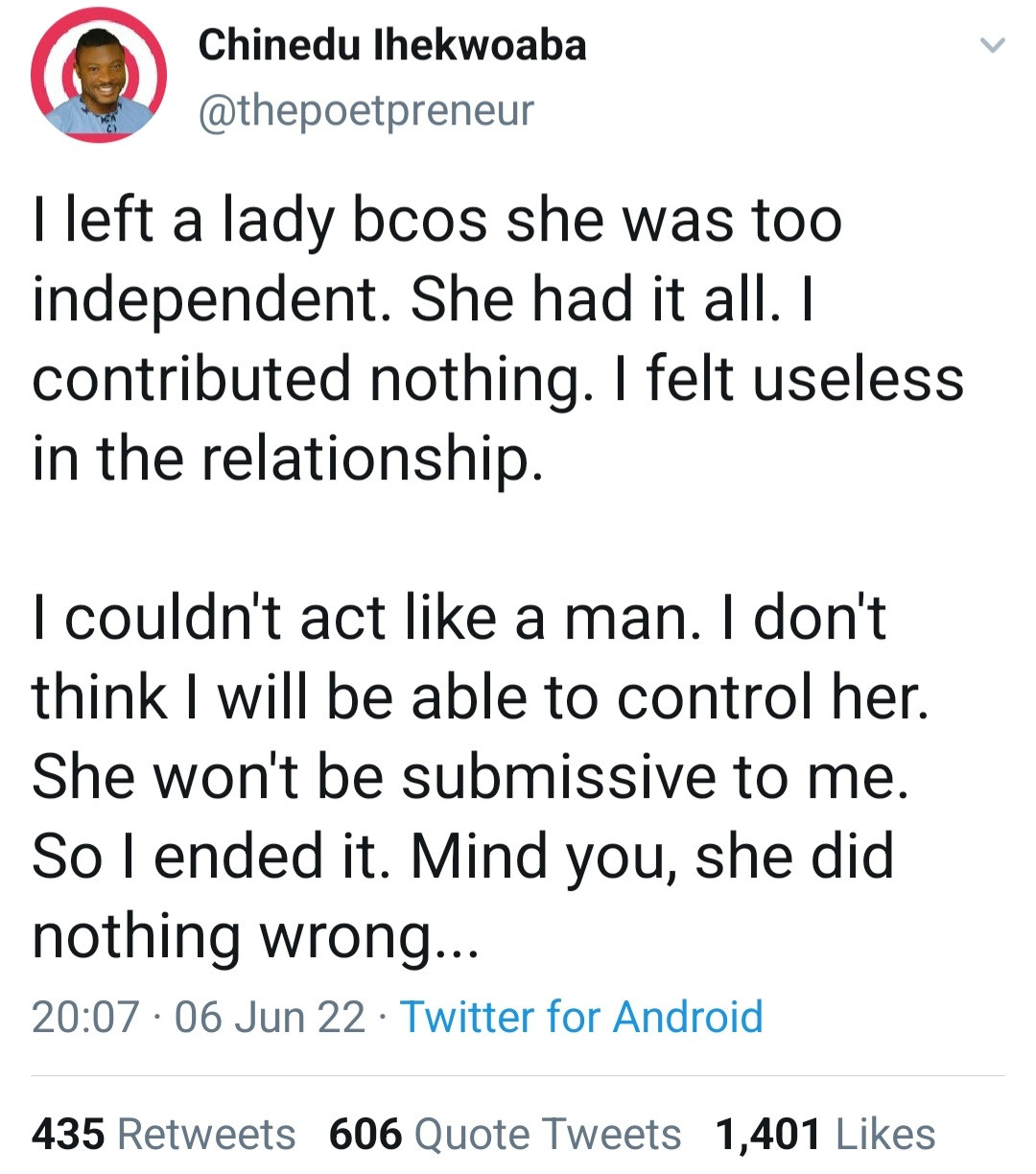 Reacting an Instagram user @mr.ajaks wrote, "Instead of being intimidated or feeling inferior You should have seen her as an inspiration to up your game, focus and work harder my brother. It's okay to be inspired by anyone regardless of their age or gender….."
@sisi_medley, "When people use the world "control" when talking about their significant other, it really doesn't sit well with me🥴. I'll avoid a man like this at all cost, what does he mean by "control her"?🙄".
@mondayobinna1988, "Why should someone contributing as much as you or more than you be submissive on what ground?. If you want such things go for the ones that aren't independent that you would provide for".
@beautifulprincess342, "You Never Deserved Her Bro😂😂😂😂 Cos You Men are confused you don't know what you want! This minute you all are complaining about a dependent lady and saying she should get a job, now an independent woman is the one you can't control! Abeg make Una shift this morning jawe!😂😂😂😂😂😂😂".