WhatsApp has introduced a new special feature, 'group video calls,' which now brings it to par with other major messaging apps.
The app is now starting to add group video calling to its iOS and Android app, the company announced Monday. WhatsApp has supported video calling since 2016, but calls were, until now, limited to two participants. With the latest change, the app is upping its support to four total participants.
That's a fairly modest increase, particularly compared to other services.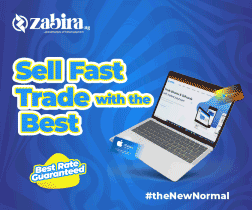 Facebook Messenger supports group video calls of up to 50, while Snapchat supports 16 participants.
Apple's FaceTime will work with up to 32 people when iOS 12 launches later this year.
But the feature is likely more challenging for WhatsApp than some of its competitors.
Its video calls, like other messages sent within the app, are end-to-end encrypted by default, for one thing.
The company also needs to ensure new features are optimized for people with slower connections and older devices.
Once the feature is live, you can start making group video calls within the app by taping on the new "add participant" option in the top right corner of the screen while you're video chatting.
The company made the announcement in a blog post on Tuesday reads;
"Over the last couple of years, people have enjoyed making voice and video calls on WhatsApp. In fact, our users spend over 2 billion minutes on calls per day. We're excited to announce that group calls for voice and video are coming to WhatsApp starting today.
"You can make a group call with up to four people total – anytime and anywhere. Just start a one-on-one voice or video call and tap the new "add participant" button in the top right corner to add more contacts to the call.
"Group calls are always end-to-end encrypted, and we've designed calling to work reliably around the world in different network conditions. The feature is currently rolling out on the iPhone and Android versions of our app."