Enitan, Kemi Olunloyo's son, has explained why he disowned his mother and hoped she had spent an additional fourteen years in prison.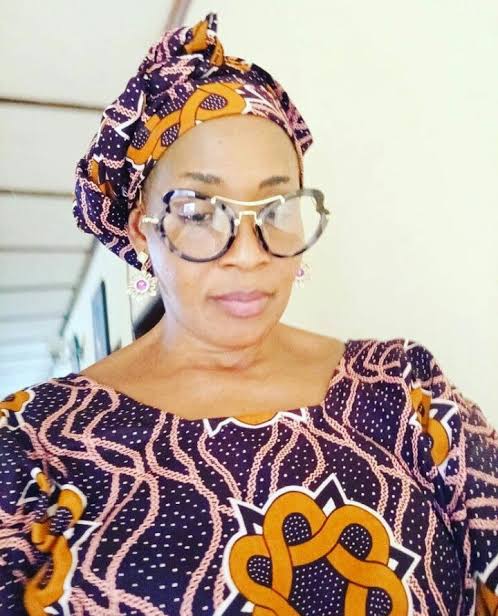 According to Enitan, his mother had left him in the house years ago without electricity and food. He claimed that she doesn't care about him her own flesh and blood nor about family.
Enitan also claimed that she treats him anyhow, which made him not celebrate the thanksgiving holiday like he used to.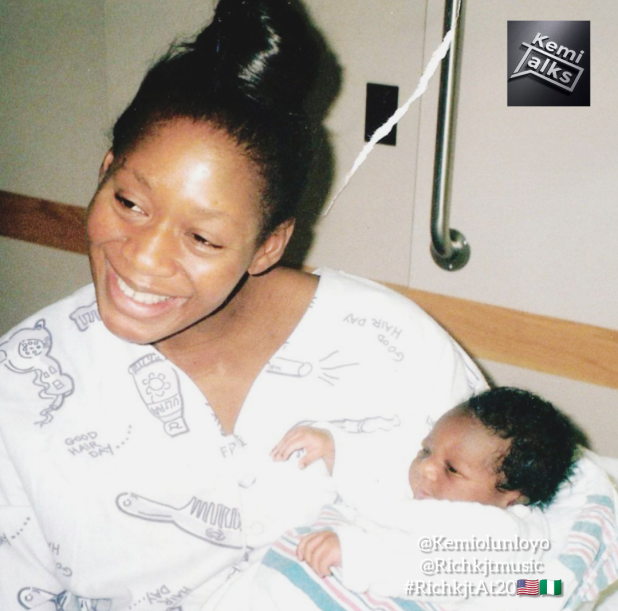 In his words:
"The reason that I don't do thanksgiving like I used to because my mom or should I say, Kemi have the audacity to treat me any kind of way. And the reason why I turn my back on her cos she don't care about her own flesh and blood family, but herself. That's why I am still no longer her son.
"Because she's already famous and a pathetic f0ol she is and when i realize that after all these years and secretly told myself. She would have been locked up in GA after 14 years ago. I was in the house all alone. No food no electricity."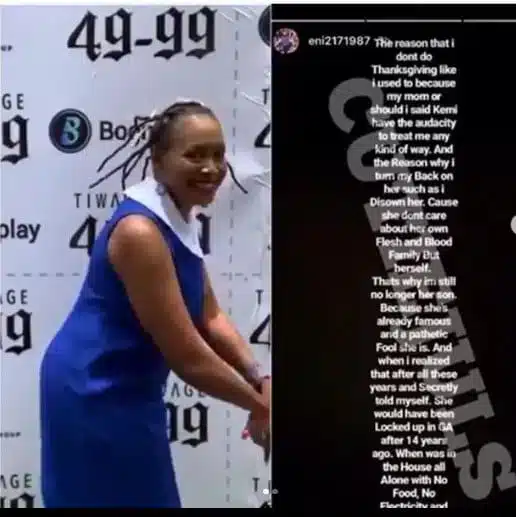 Kemi Olunloyo Reacts
Now reacting to the development, Kemi via her social media account appealed to the public to disregard the post as her sons are not on the internet.
"NO DISTRACTIONS ‼️There are 20 fake accounts in my name. I only talk on my verified pages. No time for burner accts. Any gists my children are writing is FALSE. My sisters kids are running fake accts. Only one of my children is on SM and has not posted since Valentine's Day."