Following the reports of newly elected Super Eagles coach Sunday Oliseh, who made quite an adjustment in the Super Eagles team by replacing their captain, Vincent Enyeama, he, on Wednesday explained why he carried out such an act.
His move ignited a serious quarrel between the coach and his goalkeeper on Tuesday in Belgium where the Nigerian team are camping.
In an exclusive interview with PUNCH, the Eagles coach revealed he chose Ahmed Musa as the new captain because he wanted a player that was not set to retire.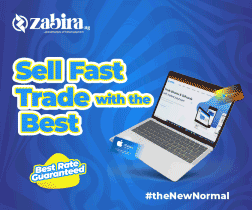 He said:
READ ALSO: "Yes, I Hate Okocha" – Sunday Oliseh Admits
"A lot is built around the captain and the way he carries on with the job means a lot to the team. A captain (Vincent Enyeama) who has said many times that he was retiring. From the onset he told me that and he has continued to say that. Now we are rebuilding a team to last over a long period of time.

"In his absence Musa stepped in and he did the job perfectly. Vincent has done his bit and I felt we could start a transition period but instead he tried to make it his right to remain as the captain. But it is not his prerogative to decide who leads the team. It does not happen anywhere."

The coach said that everything said in the course of argument was basically on the team and football. He said he was alarmed when other stories were added to it.

"It was simply an attempt to whip up emotions that created other matters; issues were introduced unfairly into the matter," he said.
In response, Enyeama told Punch:
"Everything is okay now, there are no problems. I'm not against anybody being captain of the team but I deserve an explanation.

"Even in your house, when your father suddenly says, 'go and sleep,' you will want to know why the sudden decision was taken. I always want to give my best to my country but in situations like these, I deserve an explanation. I don't want to say much because I will talk at the appropriate time."