Akporo vs Yung6ix is all you want to read or witness on Social Media this beautiful morning… and This time, DJTimmy joins in the hot WAR!
Yung6ix's DJ, Baddest DJTimmy has also joined in the beef as he has taken to Instagram to call out Akpororo and his wife.
Recall that few days ago, rapper Yung6ix called out comedian Akpororo after he made a joke about him at a concert in Ilorin, saying that he should have used the 3.9million he spent on drinks at a night club to buy a hit song, as he has none. (Read Here).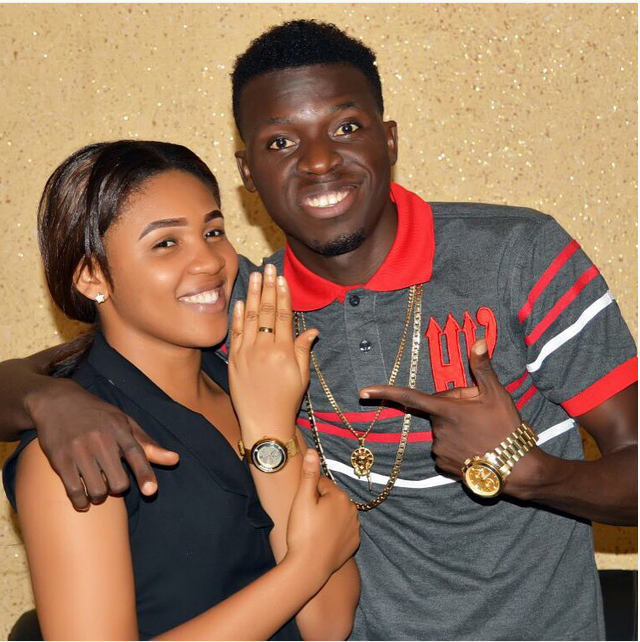 Yung6ix's DJ in response, then made videos calling out Akpororo, saying his wife and mother of his child was a sex slave and had aborted six times for PD, a dancer.
He also said Akpororo begged to marry her and advised him to get a paternity test done as his child may be someone else's.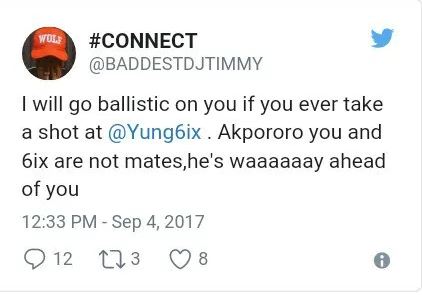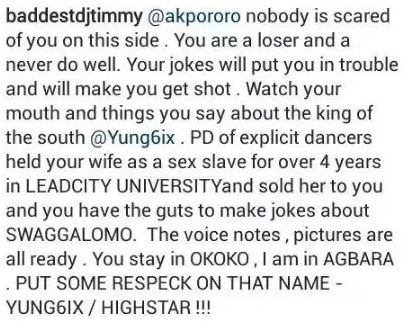 He wrote:
Comedians think they can just say anything in the name of comedy.The fact celebs don't reply your hurtful jokes don't mean dey like it
Comedians think they can just say anything in the name of comedy.The fact celebs don't reply your hurtful jokes don't mean dey like it

— #CONNECT (@BADDESTDJTIMMY) September 6, 2017
Watch the Video: