Following threat allegations against him by Deborah Okezie, Don Davis mother, Reno Omokri has requested she provides proof to back up her claims.
Recall that Deborah Okezie, mother of the Deeper life student who was allegedly physically and sexually assaulted in the school, earlier called out Reno Omokri and Deeper Life church fanatics over threats to her life.
In a new video, Deborah alleged that the former Presidential aide, Reno Omokri, contacted and asked her to apologize on national newspaper for calling out the Deeper Life Church.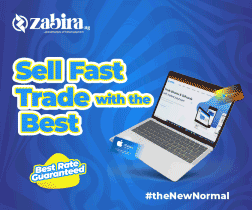 In response to her allegations, the lawyer while refuting her claims, offered Mrs Okezie the N100 million she is requesting from the Church if she can prove that he contacted her.
"I have never done anything like that, it's not true, I do not have any contact with Don Davis' mother, I am not a member of deeper life, why would I do that ?….

"One hundred million naira is not a problem for me, If Don Davis' mother can provide any shred of evidence that I threatened her or ask her to apologize, or contacted her in any shape or form, that money will be paid to her". He said.
Watch video below,