Ex-couple, Amber Rose and Wiz Khalifa threw an early birthday bash for their son, Sebastian Thomaz, who turns seven in few days.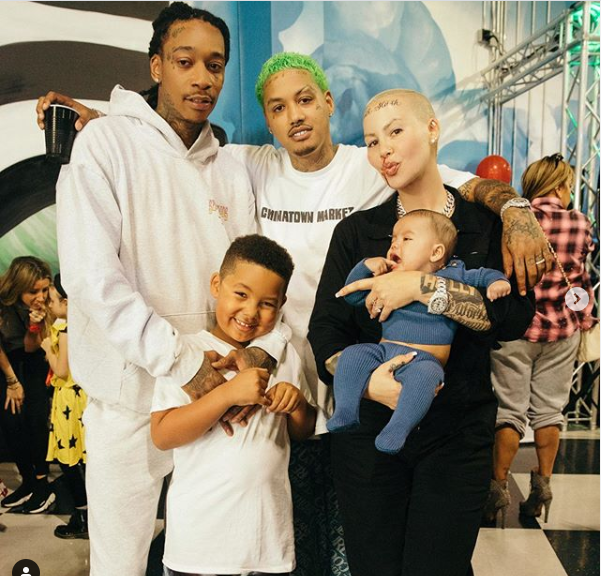 On Sunday, Amber Rose took to Instagram to share photos from the IT Halloween themed party held at Dojo Boom in Thousand Oaks, California.
In her caption, the mother of two wrote: 'Thanks @dojoboom! Happy early Birthday to my Smart, Articulate, Sensitive, Compassionate Baby Boy Sebastian! He turns 7 on February 21st! He is so Blessed to have Amazing Family and Friends that Love him so much! WE LOVE YOU PUMPKIN!!!.'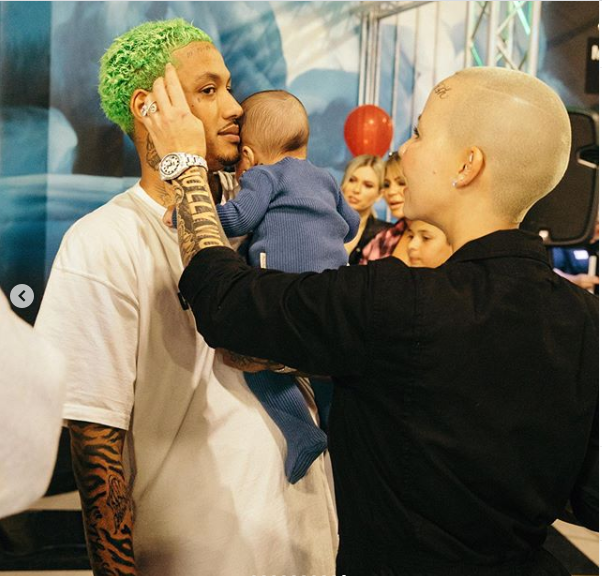 Wiz Khalifa poses with Amber Rose
In one of the images, the birthday boy can be seen posing next to his mom and dad, as well Amber's current partner Alexander "AE" Edwards and their son Slash Electric.
Wiz Khalifa and Amber Rose, who split in 2014 after almost 15 months of marriage finalized their divorce in 2016. Amber is now with Music executive Alexander "AE" Edwards, who is also the father of her second child, Slash.
See more photos below.